Schneider buys clean tech company for $650m
By James Regan and Stephen Aldred (China Daily)
2011-06-10 10:54
| | |
| --- | --- |
| | |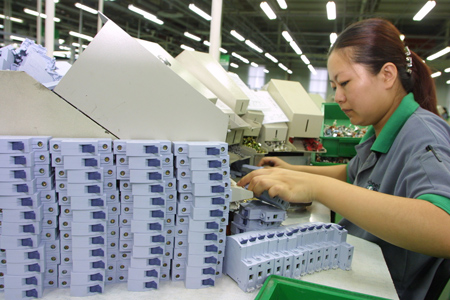 A Schneider Electric SA production facility in Tianjin. The company estimated that energy efficiency would represent an incremental market opportunity of $45 billion annually by 2020, with a large portion coming from emerging economies such as China. [Photo / China Daily]
PARIS / HONG KONG - Schneider Electric SA has agreed to pay $650 million for Leader & Harvest Technologies Holdings Ltd, one of the leading players in the fast-growing medium voltage (MV) drives market in China.
Sources told Reuters on Monday that Schneider was among second-round bidders, along with ABB Ltd, for the private equity-owned China cleantech asset.
Co-owners Affinity Equity Partners and Unitas Capital have earned more than three times their initial investment of around $200 million for the asset they acquired in late 2009.
The private equity firms hired Deutsche Bank AG to run a dual-track sale and initial public offering process.
The sale of Leader & Harvest offered global multinationals a rare opportunity to acquire an entire company in China.
The Chinese government's emphasis on energy saving, together with the company's distribution network, added to the strong interest in Leader & Harvest.
Leader & Harvest had recorded annual growth of above 20 percent in recent years, and was expected to generate sales of about $150 million this year, Schneider said in a statement on Thursday.
Leader & Harvest, which has more than 750 employees and is headquartered in Beijing, holds a strong position in MV drives in China, which makes up about 40 percent of the global market.
Leader & Harvest's drives are used in energy-intensive industries such as power generation, mining, minerals and metals, oil and gas, and water and water treatment.
Drives can provide energy savings of up to 50 percent for industrial motors, but around 70 percent of the world's MV motors are not equipped with drives.
Schneider Electric recently estimated that energy efficiency would represent an incremental market opportunity of $45 billion annually by 2020, with a large portion coming from new economies such as China. The company said it expected the acquisition to be accretive on earnings each share from year one.
Reuters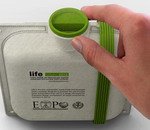 An Italian designer, Andrea Ponti, designed a recycled paper-made water container for the Milano Expo 2015, according to yankodesign.com.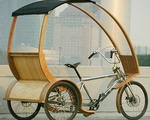 The Bamboo treecycle developed by MGT Engineering Ltd is on dispay at the 21th China Int'l Bicycle and Motor Fair.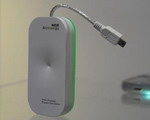 A US electronics company invented a charger that draws its power from Wifi signals.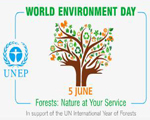 World Environment Day is an annual event that is aimed at being the biggest and most widely celebrated global day for positive environmental action. The theme this year is Forests: Nature At Your Service.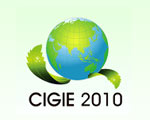 The China International Green Industry Expo 2010 (CIGIE 2010) is an important international green industry exhibition hosted by the Chinese government and held at the Beijing Exhibition Center, Nov 24 to 27.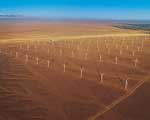 China Wind Power 2010 is the largest and most important international wind power conference and exhibition in China.