Battery plant boss detained for lead poisoning
(Xinhua)
2011-05-17 09:00
| | |
| --- | --- |
| | |
HANGZHOU -- The legal representative for a battery plant in east China's Zhejiang province was detained Monday after more than 300 people, including 99 children, were found to have elevated levels of lead in their blood.
Investigations found that the metal was improperly disposed of by Zhejiang Haijiu Battery Co in Deqing county, said a spokesman with the county government.
Meanwhile, eight officials from the local government, the environmental protection bureau and the health bureau are being investigated as lax supervision has also been blamed for the poisoning, according to the spokesman.
Related readings:

 E China lead poisoning affects 31 villagers


 Villagers blame factory for lead poisoning


 Battery plant manager detained over lead poisoning

 Anhui vows to tackle heavy metal pollution

More than 2,000 people have received blood tests since May 1, and 332 of them, including 99 children, were found to have excessive amounts of lead in their blood.
So far, 53 people, including 27 children, have been hospitalized, he said.
Excessive amounts of lead in the blood can damage the digestive, nervous, and reproductive systems and cause stomachaches, anemia and convulsions.
Authorities have ordered a thorough safety check for all 273 battery factories in Zhejiang.
Haijiu Battery Co Ltd was founded in May, 2003. The company mainly produces lead-acid batteries for motorcycles. It has about 1,000 employees and an annual output of 9 million batteries.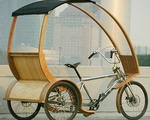 The Bamboo treecycle developed by MGT Engineering Ltd is on dispay at the 21th China Int'l Bicycle and Motor Fair.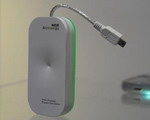 A US electronics company invented a charger that draws its power from Wifi signals.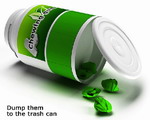 The "Green Seeds" chewing gum bottle designed by Jiang Gonglue makes it easier for you to deal with gum residue.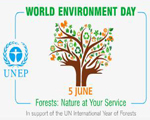 World Environment Day is an annual event that is aimed at being the biggest and most widely celebrated global day for positive environmental action. The theme this year is Forests: Nature At Your Service.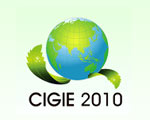 The China International Green Industry Expo 2010 (CIGIE 2010) is an important international green industry exhibition hosted by the Chinese government and held at the Beijing Exhibition Center, Nov 24 to 27.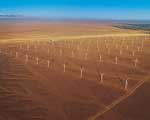 China Wind Power 2010 is the largest and most important international wind power conference and exhibition in China.