Hunan urged to align growth with environmental protection
(Xinhua)
2011-05-13 14:51
| | |
| --- | --- |
| | |
CHANGSHA -- Senior Chinese leader He Guoqiang urged Hunan province in Central China to play an exemplary role in building an "environmentally friendly society" while conducting an inspection tour in the province.
He, a member of the Standing Committee of the Political Bureau of the Communist Party of China (CPC) Central Committee, visited local companies, villages, ecological parks and a high-speed railway during his tour, which lasted from Saturday to Wednesday.
He said that as Hunan's cities of Changsha, Zhuzhou and Xiangtan have been made pilot areas for building resources saving and environment friendly society, the province should take the opportunity to promote sound and rapid economic and social development.
Related readings:


 Official stresses environment-friendly economic development


 Bringing Hunan citizens a more dignified life


 Environmental protection good for growth


 China's environmental tax plan submitted to State Council
He visited a petrochemical company and asked it to focus on improving the livelihoods of its employees, in order to allow the employees to share the benefits of the company's growth.
Hu also urged efforts to boost local innovation and expand marketing during visits to other local companies.
During a visit to a village near Hunan's city of Hengyang, He urged village officials to develop water conservancy projects to facilitate agricultural production.
Village officials were also encouraged to expand income sources and build more cultural facilities for rural residents.
During visits to the province's ecological parks, He called for the province to align its economic development with environmental protection, in order to set a good example for the development of other regions in China.
He also stressed the importance of the safe operation of express trains, anti-corruption campaigns and the improvement of community welfare during his tour.
The Chinese government created pilot resource-conservancy programs in the provinces of Hubei and Hunan in 2007.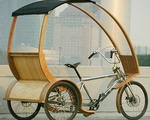 The Bamboo treecycle developed by MGT Engineering Ltd is on dispay at the 21th China Int'l Bicycle and Motor Fair.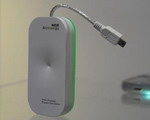 A US electronics company invented a charger that draws its power from Wifi signals.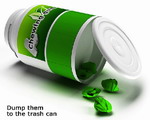 The "Green Seeds" chewing gum bottle designed by Jiang Gonglue makes it easier for you to deal with gum residue.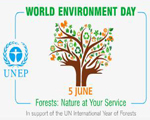 World Environment Day is an annual event that is aimed at being the biggest and most widely celebrated global day for positive environmental action. The theme this year is Forests: Nature At Your Service.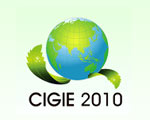 The China International Green Industry Expo 2010 (CIGIE 2010) is an important international green industry exhibition hosted by the Chinese government and held at the Beijing Exhibition Center, Nov 24 to 27.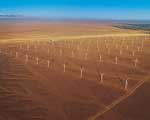 China Wind Power 2010 is the largest and most important international wind power conference and exhibition in China.