Alstom powers ahead with new generation game
By Wan Zhihong (China Daily)
2010-11-05 07:46
| | |
| --- | --- |
| | |
TIANJIN - French power and transportation equipment maker Alstom opened a 1 billion yuan ($150.02 million) hydropower manufacturing facility in Tianjin on Thursday to expand its portfolio in China's rapidly growing energy market.
The plant, which will become Alstom's manufacturing base for hydropower equipment in China as well as the Asia-Pacific region, can deliver up to 30 turbine and generator units with capacity ranging from 20 megawatts (mW) to 1,000 mW per year.
The plant places Alstom "in a great position to respond to demand and execute our order backlog in the Asian region," said Philippe Joubert, president of Alstom Power and executive vice-president of Alstom.
Around 75 percent of products made by the plant are for the Chinese market, and the remainder for the overseas market, according to Alstom.
The new facility will also house a global technology center where the company will carry out research and development activities, and test turbines developed for its customers.
It will be the third global technology center for Alstom's hydropower business, following other facilities in France and India.
The investment in Tianjin is in line with the growth of hydropower in China, said Joubert. Alstom is also looking closely at opportunities in other clean energies such as wind power, he said.
The development of hydropower in the country will form an important part of the energy plan for 2011 and 2015, said industry insiders. Use of clean energy will help China achieve its targets in building an environmentally friendly economy, they said.
Hydropower will see accelerated growth in China in the next few years, said Li Junfeng, deputy director-general of the Energy Research Institute under the National Development and Reform Commission.
Use of the energy is essential to China's two major objectives for energy and the environment.
The country plans to increase the use of non-fossil energy to 15 percent of primary energy use in 2020, and also to reduce carbon intensity by 40 to 45 percent by 2020 from the 2005 level, Li said.
Alstom also announced on Thursday that it had won a 50 million euro ($71.24 million) contract to supply five 40 mW bulb turbine and generator units to the new Xiajiang hydropower station, currently under construction on the Ganjiang river.
The plant is due to be operational in the summer of 2013.
To date, Alstom has signed contracts for hydro turbines and generators providing 43 gigawatts (gW) in the country, out of which about 28 gW are already in commercial operation.
A US electronics company invented a charger that draws its power from Wifi signals, according to TGDaily.com.
The "Green Seeds" chewing gum bottle designed by Jiang Gonglue makes it easier for you to deal with gum residue.
A French graduate designed a kettle using an incandescent bulb to heat water, according to dezeen.com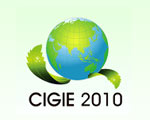 The China International Green Industry Expo 2010 (CIGIE 2010) is an important international green industry exhibition hosted by the Chinese government and held at the Beijing Exhibition Center, Nov 24 to 27.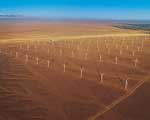 China Wind Power 2010 is the largest and most important international wind power conference and exhibition in China.
TradeWinds Shipping China 2010 moves to examine every important facet of the shipping industry's fortunes.