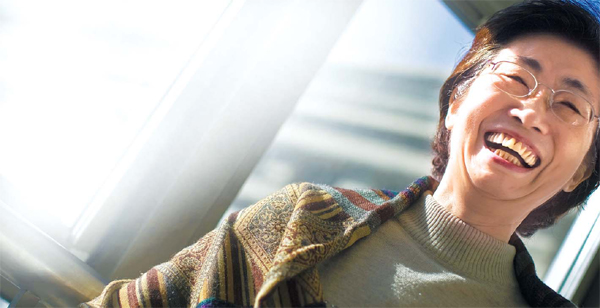 Weng Yongkai, a former barefoot doctor in Jiziwan village, Shaanxi province, who now heads the Aixin Foundation, which focuses on rural healthcare. [Jonah M. Kessel]
As the Chinese government continues to reform rural healthcare, some villagers are still falling through the cracks.
Song Xiuru has spent most of her life in Jiziwan, a small collection of mud and brick buildings nestled in a valley in the loess mountains of northern Shaanxi province. Isolated and poor, most residents of the village survive by growing millet and apples, or working in small factories in the nearby city of Fuxian.
Last year, the 59-year-old suffered a minor stroke, which in such a remote place would have been financially devastating and potentially fatal just a few years ago.
But under a medical insurance program that is now a major feature of the central government's rural healthcare policy, Song was admitted to the county hospital and reimbursed for 6,400 yuan ($940) of the 8,000 yuan she paid for treatment.
"Now the economy has developed, healthcare is much better than before," said Song, who has fully recovered. "Government policies now give people in the countryside healthcare, so you get reimbursed for the cost of most treatments."
That she was able to receive treatment and afford it is one example of how the State Council has put time, energy and political capital into reforming China's healthcare system, especially in the countryside. Yet while Song and many other villagers in Jiziwan expressed satisfaction with the new system, others in rural China have fallen through the cracks despite the reforms.
Beijing has also invested huge sums of money, including an 850-billion-yuan package announced last April designed to reduce costs and make healthcare more accessible nationwide. Much of it will be spent expanding coverage and increasing benefits for villagers, with funds going toward strengthening hospitals and small rural clinics. Subsidies for medical care and training for doctors and nurses are also being increased.
The reforms also include the creation of a National Essential Drug List that contains 400 to 700 medicines covered by basic medical insurance. Prices for drugs on the list will be set by the government to rein in over-charging and over-prescribing by medical professionals.
The measures were designed to build on previous reforms, such as the New Cooperative Medical System, the 2003 initiative that helped Song and now covers 830 million rural residents - a higher proportion of the population than is insured in the United States.
Many experts say these efforts have been effective. "I think the Chinese government has done really a good job in pushing the reforms," said Gordon Liu, chairman of the department of health economics and management at Peking University.
But they did little to help Song's fellow villager Yang Fanrong, 48, who in 2006 was diagnosed with aplastic anemia. The rare blood disorder weakens the immune system and causes chronic exhaustion, and without treatment Yang feared she would be unable to care for her three children.
After borrowing almost 30,000 yuan from friends and family to pay for medical tests, she discovered that the rural health insurance program she was enrolled in did not cover the drugs she needed.
Her medicine would cost at least 300 yuan a month, but her family survived on just 700 yuan a month, most of which came from her husband Wang Tianshan's job shoveling coal into a furnace at an oil refinery.
"I couldn't stop crying. I felt under so much pressure. I didn't want to live anymore," said Yang.
That two women from the same village had such different experiences underscores both the remarkable achievements and continuing gaps in the rural healthcare reforms. But like so many things in modern China, the complex healthcare situation is not only the product of recent developments. It reflects the enduring legacies of Mao Zedong and Deng Xiaoping, two men who have arguably influenced the development of rural healthcare more than anyone else.
In 1965, Chairman Mao gave a speech outlining his thoughts on healthcare, arguing that extensive training and education was unnecessary for doctors in the countryside.
"The real learning will happen during actual practice," he said. "If this type of lowly educated doctor is then sent to the countryside, he will always be able to do a better job than the charlatan shamans, and the peasants will be able to afford such care."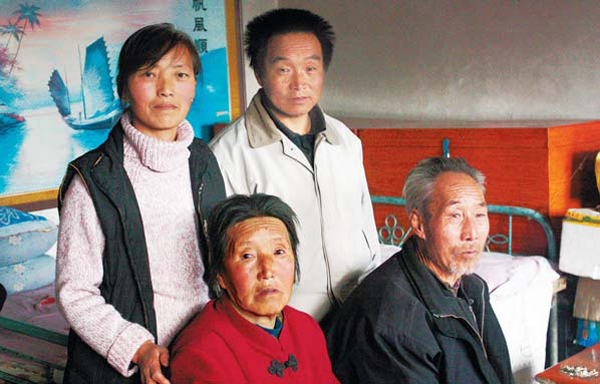 Yang Fangrong (standing, left) with her husband and parents in Jiziwan. [Daniel Chinoy]
Three years later, almost every village had a "barefoot doctor" - so called because they also worked in the fields, often barefoot in the rice paddies of South China. These were usually young people from the cities sent to "learn from the peasants" during the "cultural revolution"(1966-76) and, at most, had six months of basic training. Each doctor was supported by a village's collective or work unit, which provided food, housing and "work points", which were the equivalent of money during the Mao era. The program was called the Rural Cooperative Medical System.