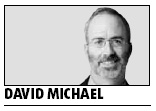 The jackrabbit days of 12 percent annual growth in China are over. Still, unlike the economies of most of the rest of the world, the Chinese economy is still moving forward, albeit at a more modest 8 percent annual growth rate. But while eight - a lucky number in China - may be the new 12, today's growth is not the same as yesterday's. Understanding the certainties and unknowns of the nation's new growth model is essential for success in China.
Many global companies have been understandably preoccupied with cutting costs and revising their strategy and operations close to home. But the sooner they return their attention to China, the better prepared they will be to understand, access and serve this kaleidoscopic market, whose power and potential have been temporarily veiled by the global recession.
With the global economy likely to keep treading water for the rest of this year, China is rapidly gaining relative strength. Goldman Sachs predicts that China will overtake Japan as the second-largest global economy in 2010. In the new economy, government investment, global expansion and consumer spending will play much larger roles.
One way to understand the differences between China's old and new economy is to break GDP down into its three components: final consumption, gross capital formation and net exports.
Final consumption - spending by households, businesses and especially government - will provide the largest contribution to GDP growth, according to Dragonomics, a Beijing-based research house.
Related readings:


 Vice Premier stresses economy restructuring, innovation

 Bankers show confidence in economy, banking industry in Q3


 China's economy can achieve 8% growth target: official


 China's bullish economy climbs spot
Capital formation will decelerate, and future investments will be directed increasingly toward infrastructure projects and industrial retooling. The shift away from export-oriented manufacturing investments will help produce a better-rounded industrial base. Meanwhile, flat to declining net exports will actually be a drag on GDP growth over the next few years.
Four other trends are shaping the Chinese economy: greater consumer spending, a more forceful government role, the growth of domestic companies and a more productive relationship with Taiwan.
Consumer spending
Despite popular assumptions in the West, China's economy has not been a one-trick export pony. While exports have certainly helped fuel China's booming economy, their contribution to GDP has been more modest than is generally believed.
From 2003 to 2007, at the height of China's growth, net exports contributed about 16 percent to GDP - a significant but not overwhelming share.
Gross exports, which make up a much larger share of GDP, do not deduct the value of imported components that are eventually shipped abroad. But even in those years, consumption and capital formation, rather than exports, were the primary economic drivers.
While the rest of the world was busily buying inexpensive Chinese goods, China's own domestic economy - the urban private housing sector, in particular - was chugging along without encouragement from over-leveraged Western consumers.
The evaporation of Western demand in 2008 certainly played a role in China's economic slowdown. The greater culprit, however, was the dramatic decline of the domestic property market and the disappearance of construction activity - a direct result of government efforts to dampen the economy.
Looking ahead, the economy will tilt more heavily toward domestic consumption. The property market is already starting to regain momentum. The value of housing sales, for example, rose by 36 percent in the first quarter of 2009.