If the grandeur that is New York - or Hong Kong - wasn't built in a day, how about within 50 years?
No matter what the answer, South China's glittering Shenzhen in Guangdong province is already beginning to realize that grand ambition only three decades after its humble origin as an obscure fishing village.
It has become China's richest city ranked by per capita GDP and within another decade, it plans to become as modern and competitive as Singapore, Hong Kong and Seoul. And by 2030, after being integrated with its neighbor Hong Kong, Shenzhen could be contending with world big boys such as New York, London and Tokyo.
Shenzhen's growth and ambition comes at a time when China, the world's biggest transitional economy, is celebrating its 30th anniversary of opening its doors to the outside world.
It also comes after the provincial Party chief Wang Yang required the municipal leadership to reconsider Shenzhen's development vision by changing their outdated mindset.
"Shenzhen needs to orientate itself in the global spectrum," says Wang.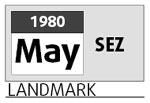 Despite the new high- minded goals the gap between Shenzhen current reality and the global aspirations remains wide despite city's economic miracles. Shenzhen's per capita GDP, surpassed $10,000 in 2007, just about one third of Singapore's, which ranks 21st worldwide. And it accounted for one fourth of New York, the sixth richest state in the US, with a per capita GDP of $40,272.
First steps first. In its efforts to increase Shenzhen's economy, the municipal government has repeatedly urged using all means possible to enlarge and reinforce its cooperation with Hong Kong and to enhance Shenzhen's declining institutional superiority over other growing mainland metropolises.
Hong Kong has also responded swiftly. Among a string of recent actions, the special administrative region conducted a feasibility study on the construction of the railway linking Shenzhen's and Hong Kong's airports. This blueprint, if approved by the central government, would allow Shenzhen passengers to spend just 12 minutes traveling to Hong Kong international airport aboard a cross-border railway by 2011.
In its quest to achieve a free flow of people, goods and capital between Shenzhen and Hong Kong, Shenzhen has also unrolled plans for a slew of transportation infrastructure projects, including airport facilities, ports, railways, roads and border checkpoints to improve traffic.
In addition to playing an important role in China's further reforms, Li Luoli, deputy president of the Beijing-based China Institute of Economic System Reform Research said the city should be more aggressive in developing its regional cooperation with Hong Kong and nearby Macao.
"To make the blueprint into reality, Shenzhen should be as brave, bold and innovative as it was years ago," Li tells China Business Weekly recently. "We lack that spirit now."
In the beginning
Shenzhen occupies what was once Bao'an county, before the reform and opening-up of the late 1970s. The county had a population of barely 30,000 people, many of who made a living fishing with per capita GDP of less than $100.
For years, China has applied the "crossing-river-by-feeling-the-stones" principle for its market-oriented reform.
Where was the first stone in the late 1970s and earlier 1980s when the mainland was still dominated by rigid planned economy?
In May 1980, late Chinese leader Deng Xiaoping designated four cities as "special economic zones" - the first testing grounds for the reform. Shenzhen was one of the first special economic zones (SEZs) because of its geographical proximity to Hong Kong, which could offer market-economy expertise and capital from its free port and other parts of the world.
And another important reason was that the human flow between Hong Kong and Guangdong province's Pearl River Delta happened frequently and secretly before the establishment of Shenzhen as an SEZ.
"This facilitated the first batch of Hong Kong investors to start their businesses in Shenzhen," says think-tank expert Li Luoli.
Not only Shenzhen, the entire Pearl River Delta took the lead in the reform and sought to follow the words of Deng Xiaoping, who said "to get rich is glorious".
Between 1980 and 1985, Shenzhen pioneered reforms in capital raising, pricing, finance and investment and wages and employment systems.
On July 8, 1985, the Bao'an County United Investment Corp issued the mainland's first shares of stock since 1949. That same year, the mainland's first foreign-exchange redistribution center was established in Shenzhen.
The preferential policies granted to Shenzhen by the central government eventually translated into institutional advantages over other localities on the mainland and, in turn, into resource advantages.