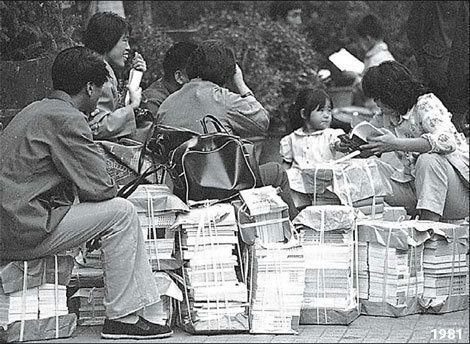 For people outside China, China is always China. But Chinese people who have experienced so many profound changes may feel as if they live in a different country every 20 to 30 years.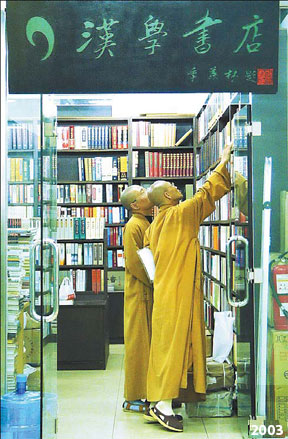 Many commodities that were hot sellers in the 1970s have disappeared from Chinese life. Gone are the bamboo-wrapped thermos bottles, black-and-white television sets shaped like portable coolers, heavy-duty bicycles for carrying enormous sacks of goods in addition to the rider, and ration coupons in various sizes.
But one commodity has remained a constant in the marketplace since the so-called era of "reform and opening up". It is the book.
When China began opening up, it ushered in a nationwide thirst for knowledge. When all schools resumed their regular teaching programs, when engineers and technicians were re-assigned to their duties, and especially when Deng Xiaoping, the leader of the reform, called science and technology the "number-one kind of productivity," the demand for books was surging.
But the distribution system was still clumsy and slow and people traveling to large cities, as those shown in the 1981 black-and-white picture in downtown Beijing by our photographer Wang Wenlan, often had to buy many books for their hometown relatives and friends, and take many more copies than their bags could hold.
Never mind the hassle. They were happy, as you can tell from their smiles. For books and the knowledge they contained could empower their family members to obtain challenging jobs, to make more money - and to catch up with the nation's modernization campaign.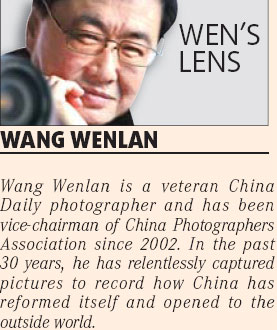 Those were mostly simple editions for the mass market - with no hard covers or fancy designs, and many could just be textbooks and practical manuals. From a strictly utilitarian point of view, books were tools. When bundled by strong plastic strings, they could even be used as makeshift chairs.
But if books were just simple useful tools 30 years ago, nowadays they tend to carry a greater significance. More people have been developing diverse interests, and have turned to literature to suit their cultural tastes, artistic preferences, academic orientations and moral aspirations.
Thirty years ago there might have been a time when the country boys read ardently to become engineers or to launch their own small companies. Now, at least in some corners of the nation as shown by Wang's more recent photo at a bookstore near Peking University, Beijing, it's a world of deeper thinkers.
Two Buddhist monks are seen here choosing titles in a "Bookstore of China Studies". The name, in the Chinese context, refers mainly to the research in the Chinese classics from the ancient times. Buddhism, first imported from India almost 2,000 years ago, has contributed to an important part of those books.
In bookstores in major cities, literature about the Chinese tradition have been selling very well in the last couple of years - from Confucianism to Buddhism. They are not books for people to sit on. They are the ones designed to rest their hearts.