Related publication: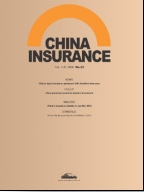 Related readings:


 Ping An will not issue A shares for six months


 An Insurance reports Q1 profit up 25.2%


 Ping An to buy into Fortis fund management unit
China Pacific Insurance and Ping An Insurance have both cut their stocks holdings to free up part of their floating profits, and increased their shares of bond-oriented funds and close-end funds, according to their first-quarter reports.
China Pacific had a floating profit of 513 million yuan ($73.28 million) in the first quarter of 2007, while in the first quarter of 2008 it generated a floating loss of 416 million yuan, both due to fluctuations of tradable stocks it held.
To offset losses from the change into floating loss from floating profit, China Pacific sold off a lot of stocks in the first quarter, boosting its realized investment gains from 3.95 billion yuan in the same period last year to as much as 6.99 billion.
As a result, China Pacific realized stock earnings of more than 3 billion yuan, and thus achieved a 33.9 percent year-on-year growth in its net profit.
Ping An Insurance trimmed its holdings of China Shenhua, Daqin Railway, China Vanke and China Life, but bought in Tracker Fund of Hong Kong, Fortune SGAM's Baokang Bond Investment Fund, China International Fund Management Co's Alpha Fund, and HSI ETF.
As Ping An Insurance released part of its floating profit, it achieved a year-on-year growth of 26.2 percent in its net profit for the first quarter of 2008. However, China Life, another listed insurer, failed to respond quickly enough in its stock investment, leading to a 61 percent year-on-year drop in its first-quarter net profits.
......
The full text is available in the May Issue of China Insurance.