Related publication: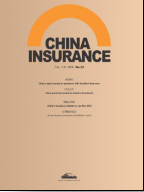 Related readings:


 Ping An Insurance reports Q1 profit up 25.2%


 Ping An's refinancing plan largely supported


 Regulator moves to curb insurers' fundraising
Ping An Insurance (Group) Co of China said it will not file an application to issue new A-shares in the next six months.
In a statement filed with the Shanghai Stock Exchange, the company said domestic capital markets are volatile and the time is not right to pursue a share issue.
"The company will not at this stage, at least within the 6 months from the date of this announcement, consider to proceed with the application in relation to the proposed issue of A-shares," it said.
Ping An originally sought to issue 1.2 billion A-shares and 41.2 billion yuan ($5.88 billion) worth of six-year bonds with warrants early in the year, which raised fears about the share supply situation and triggered a massive selloff.
On Wednesday, market rumors said Ping An was reviving its fund-raising plan as market sentiment improves. Following the rumors, both the company's A- and H-shares, as well as the domestic stock market, tumbled sharply.
A-shares of Ping An Insurance rose 0.67 percent to 62.68 yuan yesterday after the company's spokesman denied the rumors. But its H-shares fell 3.47 percent to HK$69.5 ($8.92).