A legacy that builds on home comforts
Share - WeChat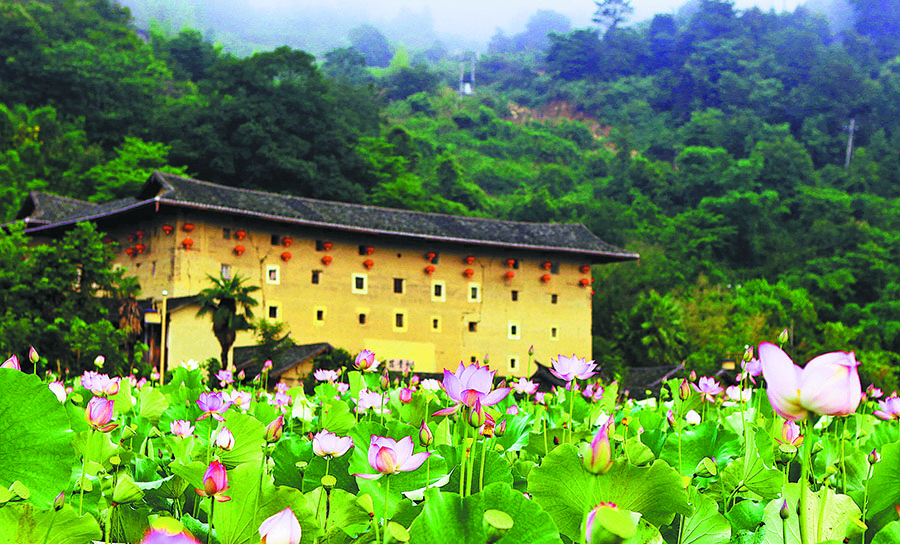 Pieces of pinewood were also mixed into the raw materials to make them more solid.
Jian Rongwei, former curator of the Nanjing county museum, has been studying the construction techniques of Hakka earthen buildings for years, and believes the essence of the craftsmanship lies in "the extreme height-to-thickness ratio achieved in their walls".
The ratio found in over 1,300 large tulou in Nanjing generally reaches 10 to 1, as opposed to 3 to 1 in other traditional rammed earth constructions.
"The thickness of the wall base has been reduced by a full 3 meters (than conventional buildings), gradually decreasing as it rises while slightly sloping inward to form a trapezoidal shape with a strong inward force," Jian explains.
"It results in excellent seismic resistance," he adds.
Moreover, the ancient wisdom of the Hakka managed to overcome challenges, ranging from hardening the loose raw earth, to keeping it resistant against rainwater.
"It takes far more work than just compacting the soil with the ramming tools, which were made of a few wooden boards and sticks," Jian says.
"In fact, it involves careful consideration of such aspects as selecting and proportioning raw soil, human labor input, the addition of pinewood, ramming techniques, weather conditions, and the construction period," he explains.