Addressing the situation
Share - WeChat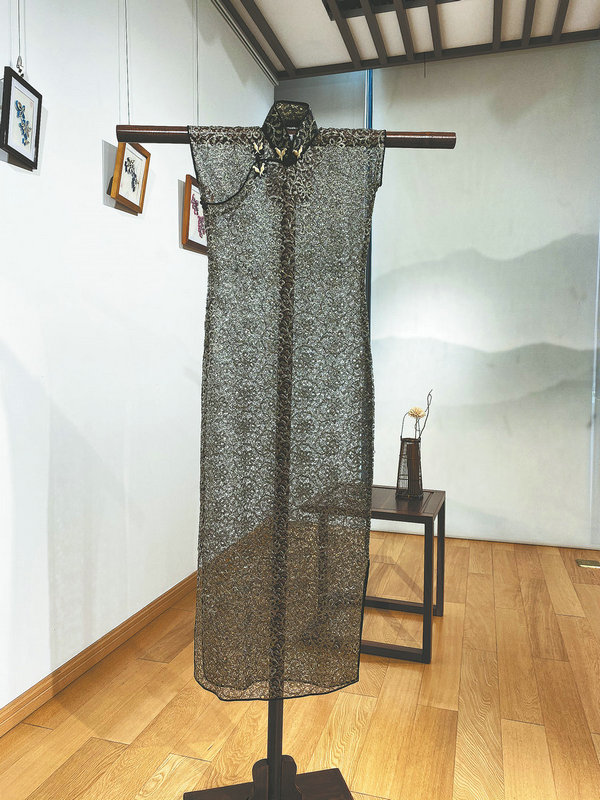 He still remembers his first find at a local antique shop in 2007. It was a navy blue qipao from a period between the 1910s and the 1940s.
Then, he found a few experienced tailors who were good at making traditional cloths to decipher the code by carefully dismantling the delicate dress.
"We looked into its materials and details like rolled hems and buckles," Jin says.
Then, many secrets started to reveal themselves.
"Take the small buckles for example, they have managed to stay sturdy and upright after decades, because of the application of wax," Jin says.
He came upon the discovery after he accidentally found a sticky substance under his fingernails when studying the historical qipao.
After looking into it, he found the wax was used to seal in the "thick paste" made of cornstarch.
"This starch is necessary during ironing and pressing the silk to keep it firm. However, it is lost during washing, so wax has to be applied," Jin says.
As Jin continued to collect antique qipao, more traditional methods were brought to light.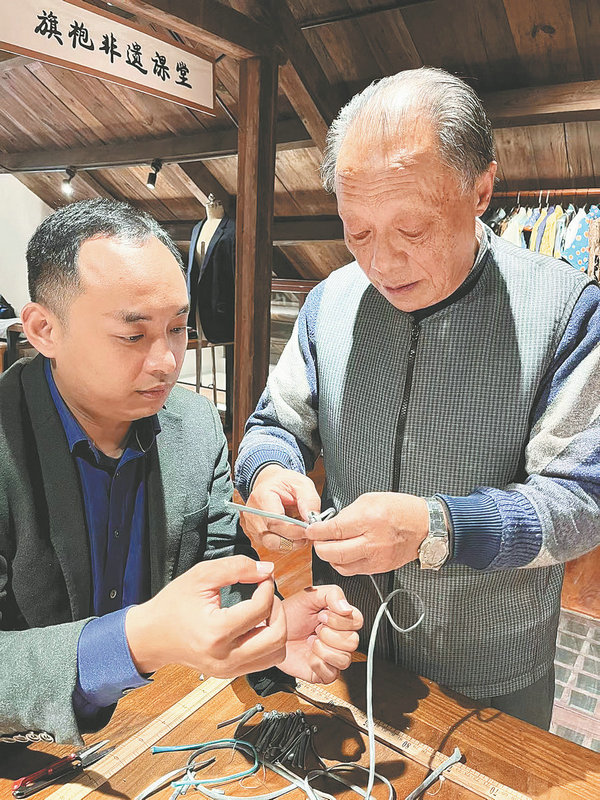 "We found the button buckles had also been pressed by an iron plate overnight to make them more resistant against deformation," Jin says.
Although this traditional qipao-making process may seem cumbersome, it has ensured the clothes maintain their shape even after years of use and multiple washing, he adds.
It cost Jin more than 20 old pieces of qipao before he grasped the delicate techniques.
"Fortunately, a regular old qipao was not that expensive as it is today, and it only cost a few hundred yuan back then, so I could afford it," Jin says.
Most Popular