Addressing the situation
Share - WeChat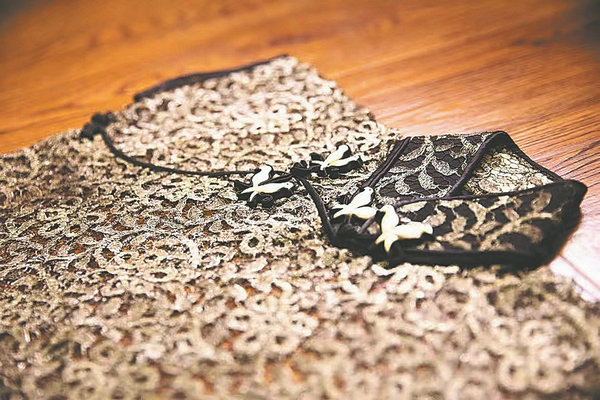 Jin's present career is a far cry from his previous one at a construction company. That role perfectly suited his civil engineering background after attending a Suzhou college from 2003 to 2006.
His decision to change his job started with a downpour of rain.
Jin's wife is a performer of pingtan, Chinese traditional storytelling and ballad-singing that originated in the Suzhou area. The role requires her to dress in a qipao.
On one occasion, Jin went with her to Shanghai when she needed to have a qipao customized. On their return to Suzhou, they encountered heavy rain, which kept them waiting for a long time at the train station.
Jin then started to wonder if they could find a qipao in the local shops.
They actually found several workshops on Guanqian Street in Suzhou that could make qipao. The local dresses were cheaper than those from Shanghai, but the choice of color and level of craftsmanship were less than desirable, he recalls.
"Almost everything was made by the sewing machine, and the technique of edging the fabric was not refined," Jin says.
That was when Jin saw an opportunity and decided to quit his job.
On one hand, he says he felt that the qipao was a classic and beautiful garment and should be made more available in his home area.
"I also wanted to make my wife happy," he says.
On the other hand, Jin says his previous job was not exactly how he had imagined it.
"I didn't like spending all day on a construction site," he adds.
He first went to the neighboring towns and rural areas in search of older tailors, in the hope of getting the "recipe" to make an elegant qipao.
But the efforts were in vain.
"They happened to enter the trade when the popularity of the qipao was at a low ebb," Jin explains.
Most Popular