Shaping a future for ancient craft
Share - WeChat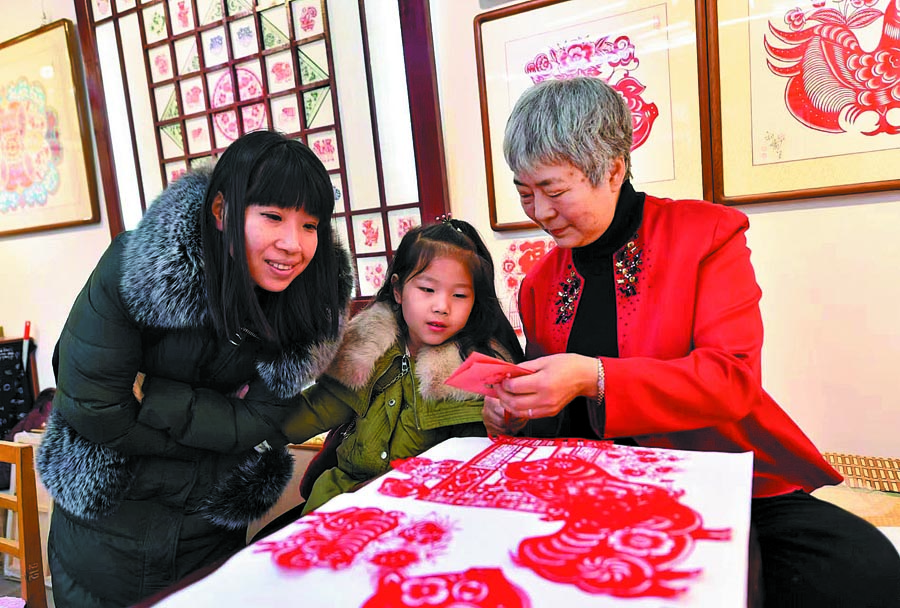 At that early time, paper-cutting was just a hobby. However, in 1983, when she was working at a factory in Baotou, she entered into a painting and calligraphy competition held among the employees.
"Only then did I realize that paper-cutting is considered a folk art," Liu says.
She submitted a flower pattern, painted by one of her colleagues, and they won first prize, which encouraged her to find more outlets for her skill beyond just celebrating Chinese New Year.
From then on, paper-cutting became a part of her daily life. For instance, her colleagues would ask her to cut pieces for their weddings and other auspicious occasions.
Her daughter, Zhao Yifan, remembers that, when she was in middle school, every day she would return home to find her mother sitting at a desk, practicing.
Zhao, 41, has followed in her mother's footsteps, and since middle school has mastered the scissors herself, majoring in arts and crafts in college and later becoming a paper-cutting teacher at a local children's activity center.
"I think my mother's paper-cuts are particularly graceful and exquisite," Zhao says.
"Her pieces look so pretty because all the elements match one another and contain folk symbolism. It has taken her years of practice and patience to master the skill."