Shaping a future for ancient craft
Share - WeChat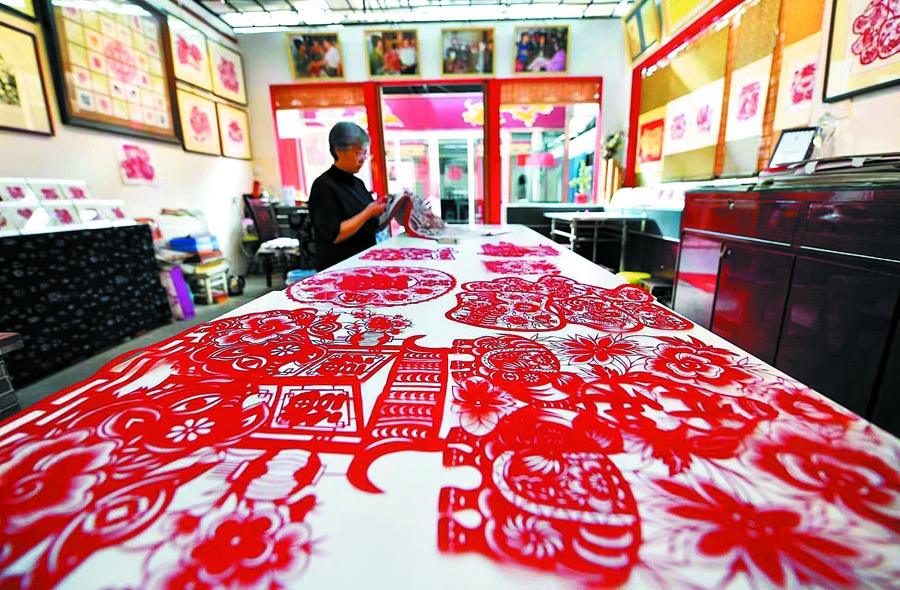 Liu is an accomplished teacher and practitioner of the art form, and has won multiple paper-cutting prizes. Her designs are used on stamps, postmarks and commemorative coins. They are also featured in collections of the National Art Museum of China and the National Museum of China, and have even been used by UNESCO as representative examples of Chinese paper-cutting.
Liu is also a member of the Chinese Folk Literature and Art Association, and has visited many countries including Japan, France and Australia to present Chinese paper-cutting skills as part of cultural exchanges.
"Spectators are quite fond of my paper-cutting skill and they always gather around to watch me," Liu recalls.
Born in Gaojia village in Ulaanqab, Inner Mongolia, Liu grew up in a setting where paper-cutting culture was very much a part of everyday life. When she was a child, each family would paste paper-cuts on their wood-grid windows to celebrate Spring Festival.
"The paper-cuts were so pretty. Some families would fill all the windows of their homes with paper-cuts so that together they would form a whole pattern," Liu recalls.