COP15 president: Post-2020 biodiversity framework taking shape
Share - WeChat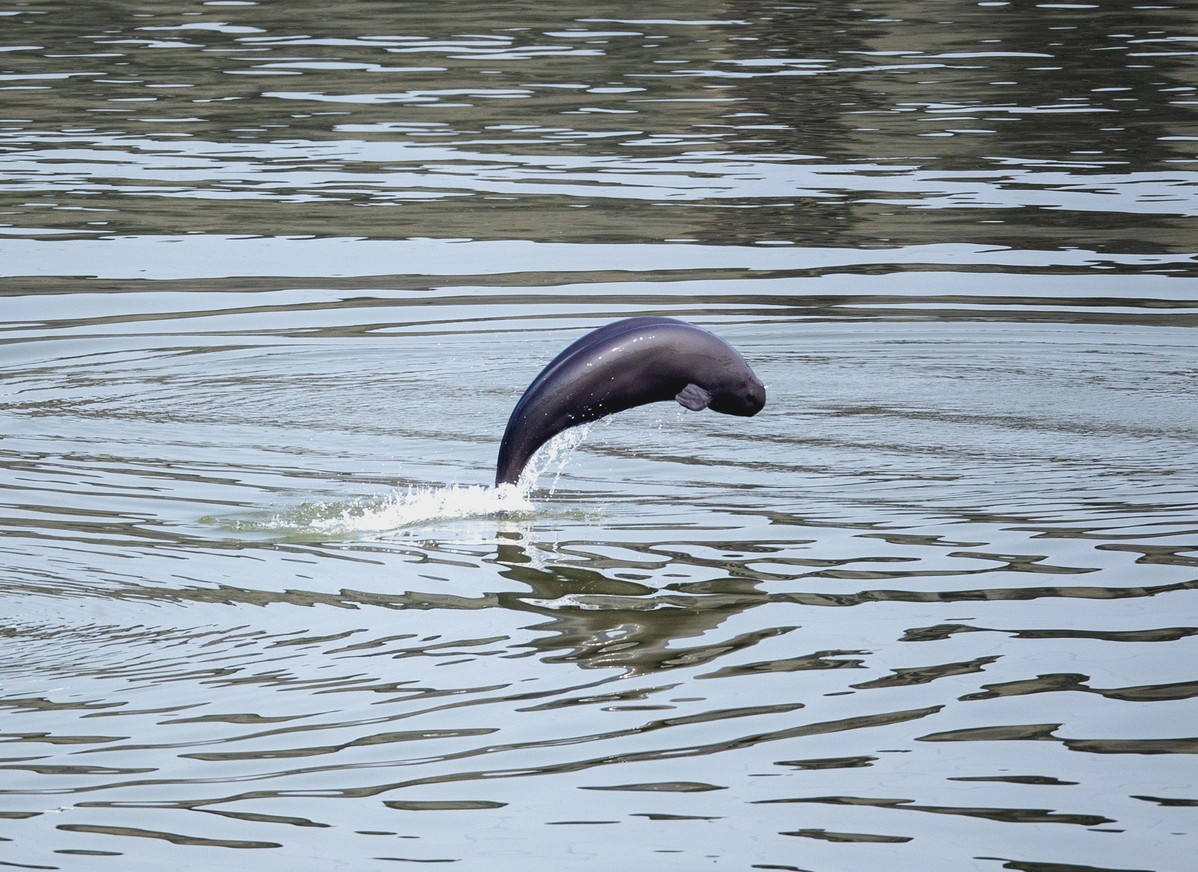 Q2: Global biodiversity loss is accelerating. And this is a challenge for all humankind. What achievements has China made in recent years in this respect?
A2: The Chinese government has always attached great importance to biodiversity protection and has made it a key part of the country's efforts to build an ecological civilization. In recent years, with the scientific guiding principle of Xi Jinping Thought on Ecological Civilization, we have continuously enhanced the top-level designs for biodiversity conservation, such as improvements of systems, mechanisms and regulations, and we have rolled out of a series of measures. We have made clear progress in conserving biodiversity and have earned international acclaim.
For instance, the population of wild giant pandas has increased from 1,114 to 1,864. Their classification has been downgraded from "endangered" to "vulnerable". Last year, before the convening of COP15 in Yunnan province, a group of wandering wild elephants ventured northward in the province before returning to their original habitat.
The Yangtze finless porpoises, which are known in China as the "smiling angels" because they appear to grin, have frequently appeared in different sections of the Yangtze River. Snow leopards have been frequently spotted in the Sanjiangyuan National Park. Marbled cats, which had not been seen for more than 30 years, have reappeared in the Gaoligong Mountains in Yunnan province. The population of wild Hainan black-crested gibbons has increased from fewer than 10 in two groups 40 years ago to 36 in five groups.
In recent years, news about China's biodiversity protection has frequently made headlines. In our view, this progress can be attributed to several factors.
First, we have improved the top-level biodiversity-protection designs. We have elevated the biodiversity protection to a national strategy in China. We have drafted or revised a series of relevant laws and regulations, have included biodiversity conservation in development plans for governments at the central and local levels and have actively pushed to mainstream such protections.
Over the past decade, China has drafted and revised more than 20 laws and regulations pertinent to biodiversity conservation, including laws on forestry, grasslands, fisheries, wild animals, the environment, seeds, wetlands, the Yangtze River and biosecurity. We also rolled out the Opinions on Further Strengthening the Protection of Biological Diversity and implemented the China National Biodiversity Conservation Strategy and Action Plan (2011-30). Relevant departments also drew up regulations on the management of invasive species and issued lists of these species, improving prevention and control with good results.