Roger Federer bids farewell alongside Nadal in last match
Share - WeChat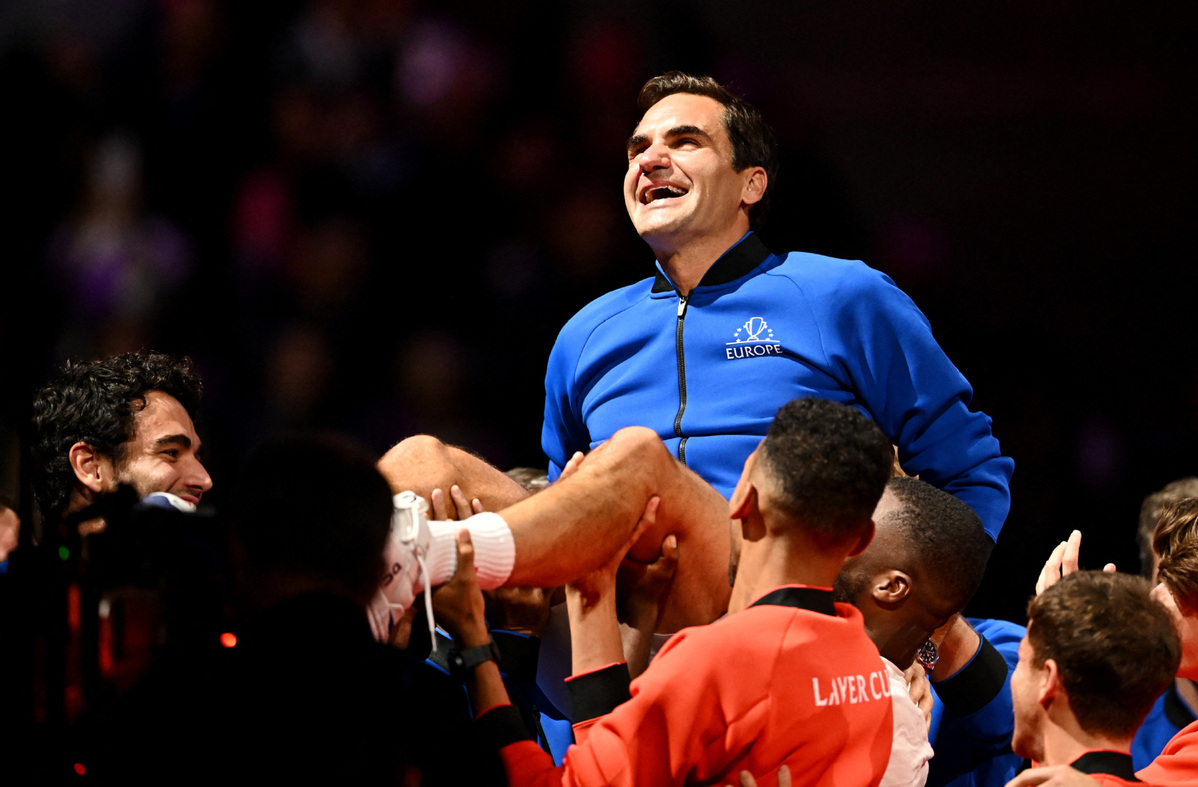 And obviously tonight with ... two of the 'GOATs' playing together." The second match was briefly interrupted when an environmental protester made it on to the court and lit a portion of the playing surface and his arm on fire before being carried away by security guards. "I never had an incident like this happen on court," said Stefanos Tsitsipas, who beat Diego Schwartzman 6-2, 6-1 to put Team Europe ahead 2-0.
Just before Ruud vs. Sock began, Federer rose from a black couch just off the sideline and walked over to offer Ruud a pat on the shoulder. During the night session's singles match, in which Alex de Minaur edged Andy Murray 5-7, 6-3, 10-7 to cut Team World's deficit to 2-1, both Federer and 22-time major champion Nadal offered coaching advice.
Due to begin playing shortly after the end of Murray's loss, Federer and Nadal watched part of it on TV together in a room at the arena, waiting for their turn. Those lucky enough to have tickets came from all over, no distance too far to travel, no expense too great.
"I have such mixed feelings about this," said Indrani Maitra, a 49-year-old from India. "I'm really glad I'm being able to catch his last match. But I'm really sad this is his last match." She came with her daughter, Anushka Verma, a 19-year-old student at University of California, Berkeley, for what they said was their first time to watch tennis live. Both wore blue hats for the occasion, Maitra's with Federer's "RF" insignia, Verma's with Nadal's bull horns logo.
This goodbye follows that of Serena Williams, the owner of 23 major singles championships, at the US Open three weeks ago after a third-round loss. It leaves questions about the future of a game he and she dominated, and transcended, for decades.