Roger Federer bids farewell alongside Nadal in last match
Share - WeChat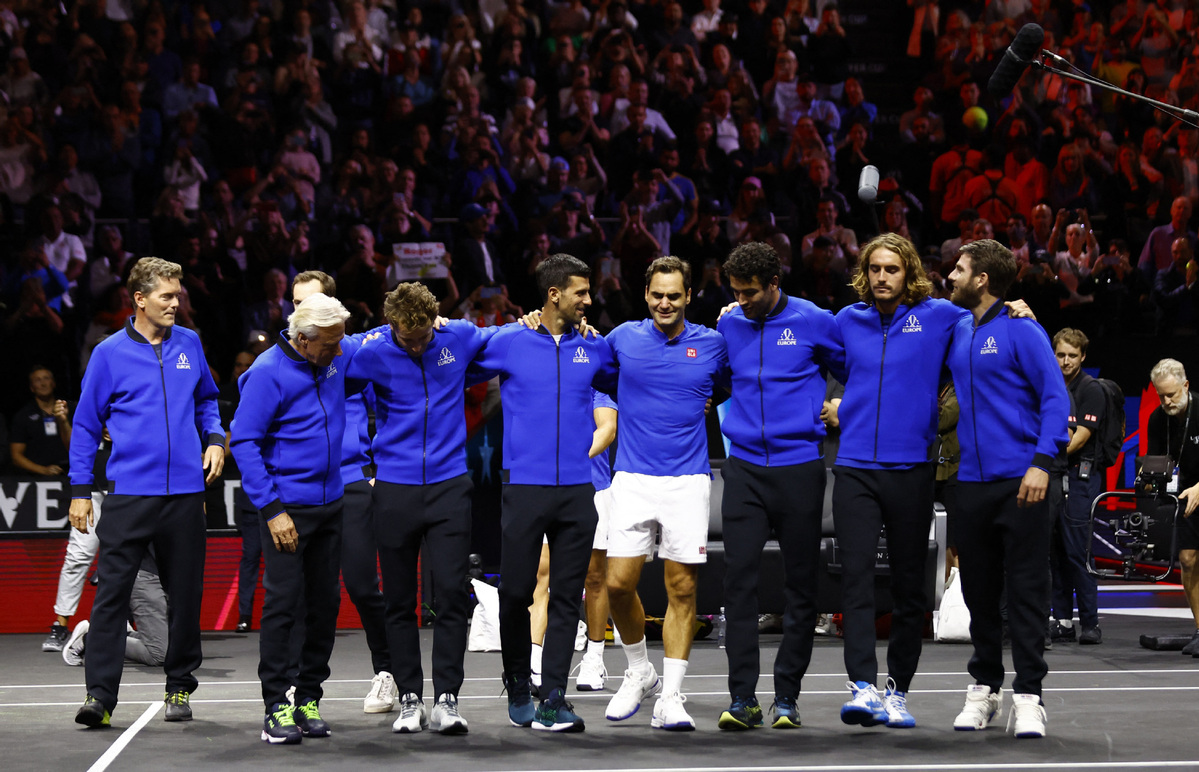 Similar reactions arrived merely at the chair umpire's announcement before the third game — "Roger Federer to serve" — and when he closed that game with a 117 mph service winner.
Federer announced last week that the Laver Cup, which was founded by his management company, would be his final event before retirement, then made clear the doubles outing would be his last match. His surgically repaired right knee — the last of three operations came shortly after a loss in the Wimbledon quarterfinals in July 2021, which will go down as his final official singles match — is in no shape to allow him to continue.
Doubles requires far less movement and court coverage, of course, so the stress on his knee was limited Friday. Federer showed touches of his old flair, to be sure, and of rust, as to be expected.
There were a couple of early forehands that sailed several feet to long. There also was a forehand that slid right between Sock and Tiafoe and seemed too god to be true — and, it turned out, was: The ball traveled through a gap below the net tape and so the point was taken away from Federer and Nadal.

A moment of levity came later in the first set, which Federer and Nadal claimed by a 6-4 score, when the two greats of the game couldn't quite hear each other between points. Federer trotted from the net back to the baseline to consult with Nadal, then pointed to his ear to signal to the fans what the issue was. When there were breaks in the action during the matches before his, Federer wandered over to the stands and signed autograph after autograph — on programs, tennis balls, whatever was thrust his way by spectators.
"The crowd was electric," Sock said after losing the opening singles match Friday afternoon to two-time 2022 Grand Slam runner-up Casper Ruud 6-4, 5-7, 10-7. "I can only imagine what it's going to be like for the rest of the weekend.