Tibet makes headway in health, education
Share - WeChat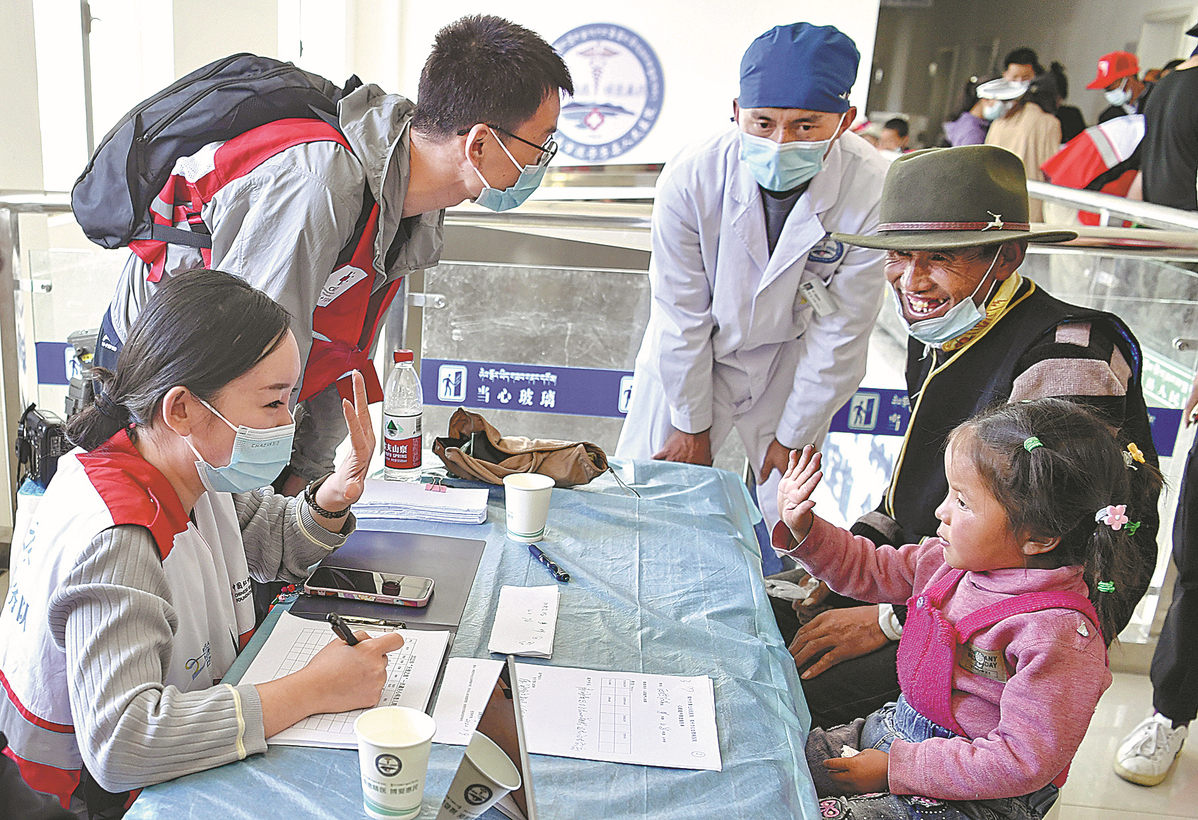 Official data show that the region's basic medical insurance coverage rate has exceeded 95 percent, and the maximum reimbursement rate for hospitalization expenses covered by medical insurance has reached 90 percent.
The region now has 1,642 health institutes at all levels, including 47 public Tibetan medical institutes, with more than 20,000 medical workers and more than 17,000 beds for patients.
The maternal mortality rate in Tibet has dropped to 45.5 per 100,000, and infant mortality has fallen to 7.5 per 1,000. "Local illnesses such as congenital heart disease, cataracts, echinococcosis (a parasitic disease associated with tapeworms) and Kashin-Beck disease (a disorder of the bones and joints) have been prevented and treated," Yan said.