Artisans give Games a delicate lace face
Share - WeChat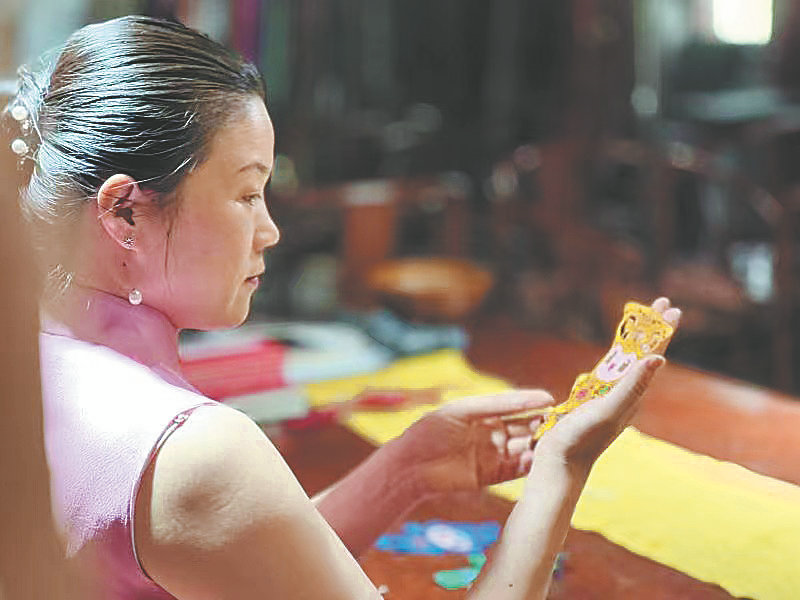 A Shanghai businessman, Xu Fangqin, opened the first lace factory in Xiaoshan, George Lace Factory. Since then, Xiaoshan lace factories have flourished and Xiaoshan Lace has become famous. Xiaoshan Lace is known for its delicate designs, exquisite patterns and fine embroidery.
"At the beginning, the stitching method was very simple," Wang says. "There are more than 40 kinds of stitches today, which are completely different from the original lace-making technique in 1919, so today a localized and traditional lace-making technique is turned out in Xiaoshan."
In May 2005 Xiaoshan lace was listed among the first categories of intangible cultural heritage in Zhejiang province. It was listed as a national intangible cultural heritage representative project in June last year.
The Xiaoshan Lihua Lace and Bead Embroidery Research Institute was established in 2018, the original aim being to explore Xiaoshan's intangible cultural heritage and its historical memory, Wang says.