Seal engraving artist's not alone path to self-cultivation
Share - WeChat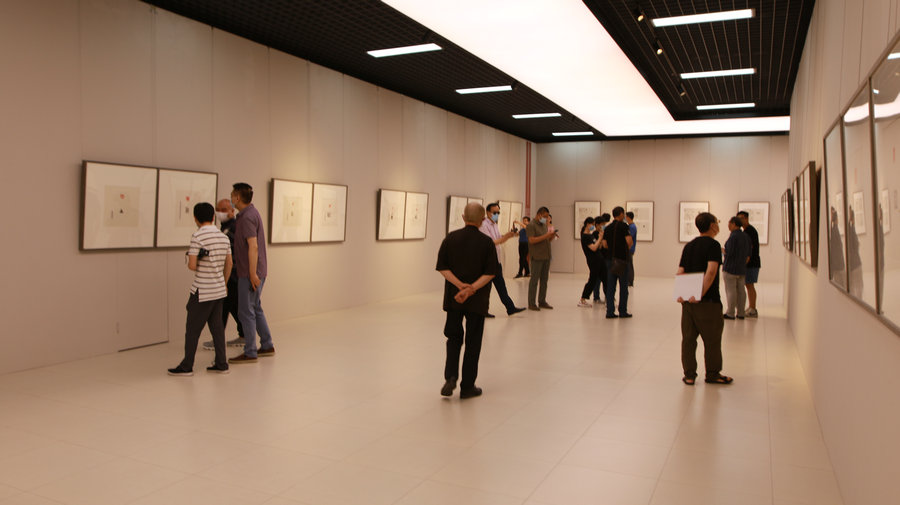 The art of seal engraving has been an inseparable part of classic Chinese art. It is not only lifelong learning of the variations of Chinese characters in the calligraphic style, as well as as of the shared features of different categories of Chinese art; it also helps artists gain patience and persistence with what they are doing.
Still as a Rock, an exhibition at the art gallery of China National Academy of Painting in Beijing, hails Wei Jie's dedication to achieving perfection in seal engraving. On show are over 200 impressions of seal engraving in which one can see his accumulation of the cultural traditions and an awe of history, classic texts and ancient masters of art.
Wei has absorbed nutrition from the different scripts of Chinese calligraphy and characters carved on bronzes, jade, bamboos and potteries dating back centuries and even over 1,000 years. Within a square space of merely several centimeters, he tries to present the depth and exclusiveness of the culture.
The exhibition is part of Not Alone on the Righteous Path a project initiated by China National Academy of Painting to show the creation of its resident artists. It runs through to July 25.
Most Popular