Artisans give Games a delicate lace face
Share - WeChat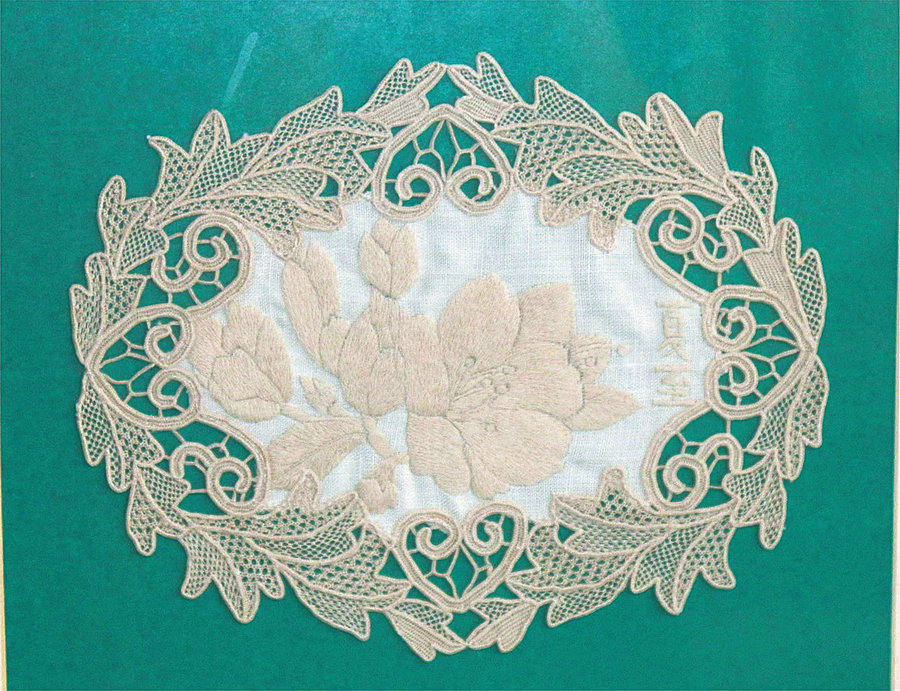 Xiaoshan lace, a traditional handicraft rooted in Zhejiang, features exquisite layouts, outstanding artistry and various knitting methods.
In Xiaoshan district, lacework is used to make household items such as bedspreads, tea table cushions and sofa covers, and the art form is continuing to evolve.
"From the original design with flowers and birds to the present characters, from the previous plant vines to the present buildings, we try to make lace-related handicrafts and products more alive," Wang says. "These combine with contemporary elements, thus attracting more young people to appreciate traditional techniques."
Lace-related handicrafts and products from Xiaoshan are known worldwide and have been exported to more than 60 countries and regions.
In 1919 Italian missionaries brought the lace-making technique to Xiaoshan, dubbed the hometown of Chinese lace. Xiaoshan women were first exposed to lace weaving in the early 20th century, because they were good at growing cotton, weaving silk, rearing silkworms and reeling silk, and were known for their intelligence and dexterity.