Xi reaffirms 'one country, two systems'
Share - WeChat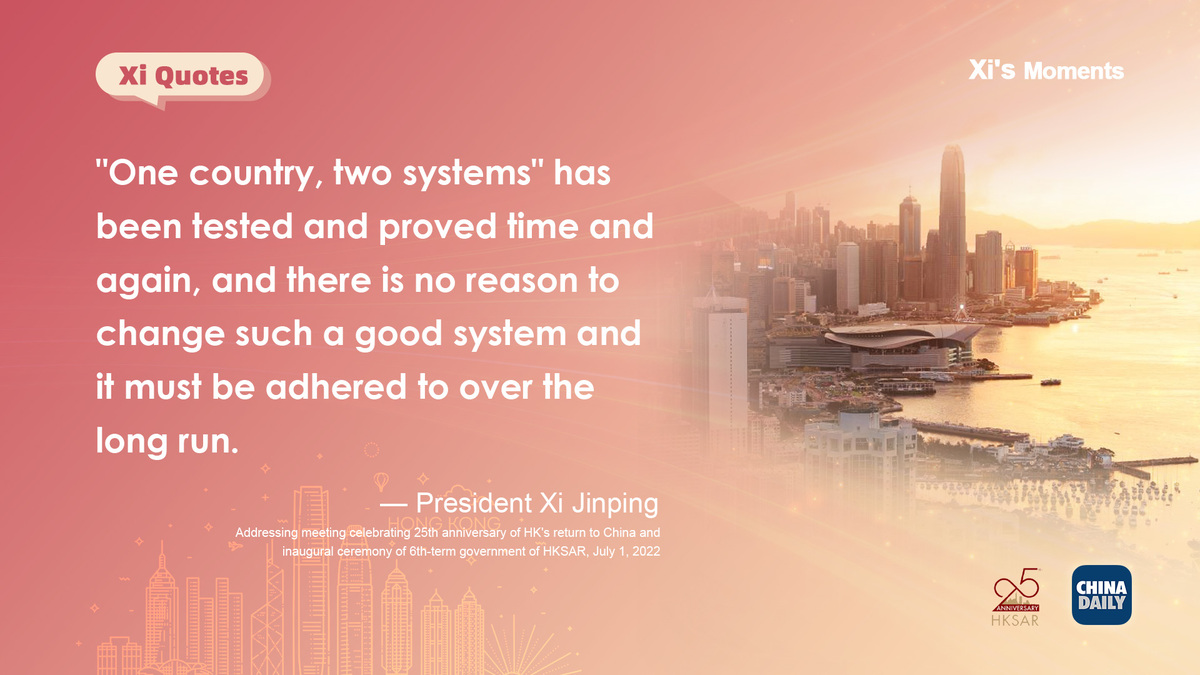 On 'one country, two systems'
The practice of "one country, two systems" has achieved success in Hong Kong recognized by all.
"One country, two systems" has been tested and proved time and again, and there is no reason to change such a good system and it must be adhered to over the long run.
Upholding national sovereignty, security and development interests is the paramount principle in the policy. On the basis of this prerequisite, Hong Kong and Macao maintain their capitalist system over the long run and enjoy a high degree of autonomy.