Xi reaffirms 'one country, two systems'
Share - WeChat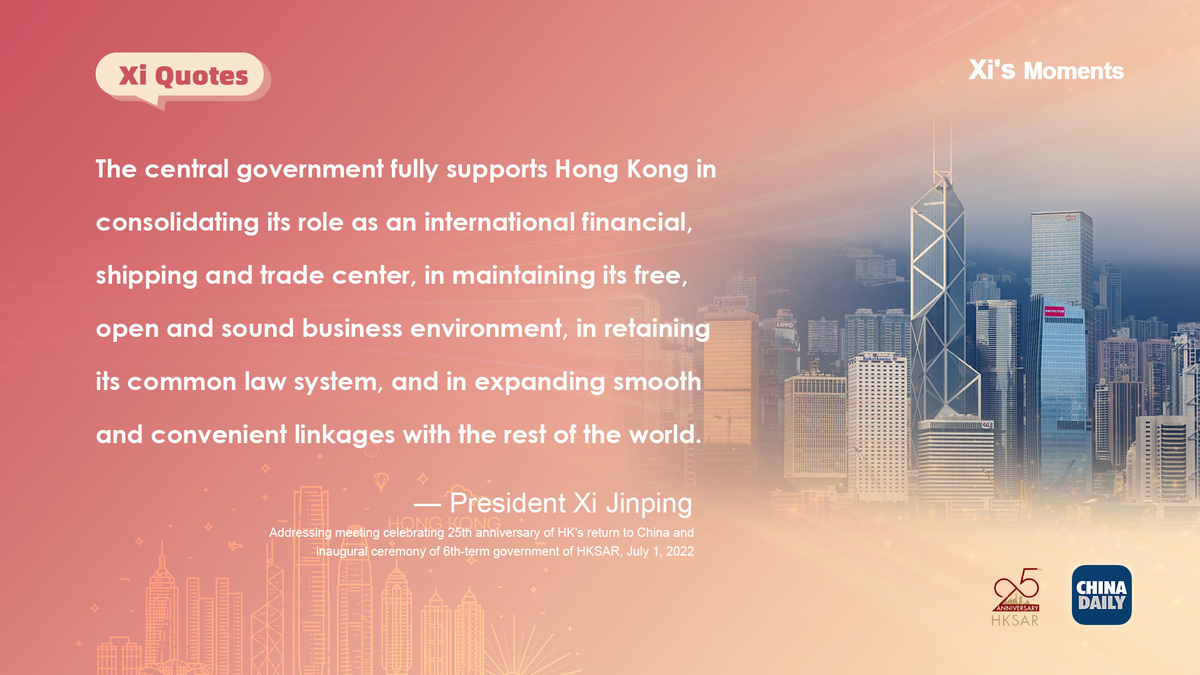 On improving governance of HKSAR
Enhancing the system and capacity for governance and boosting its efficacy is of pressing importance for the development of the HKSAR.
The sixth-term government of the HKSAR should live up to people's expectations and give top priority to meeting the aspirations of the whole community, especially ordinary people.
More efforts should be made to help young people in Hong Kong overcome difficulties in education, employment, business start-up and home-buying, and more opportunities should be created for them to grow and shine.