Xi reaffirms 'one country, two systems'
Share - WeChat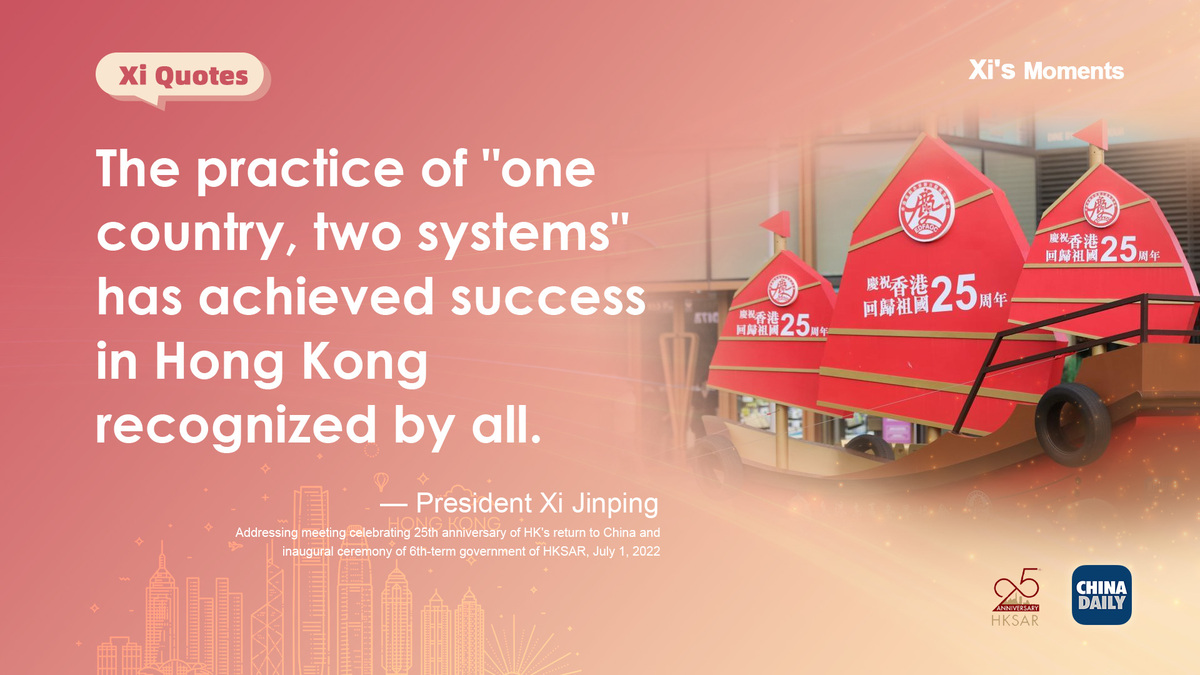 On progress, democracy since return to China
Over the past 25 years, Hong Kong has enjoyed robust economic growth and maintained its status as a global financial, shipping and trade center.
Hong Kong has fostered a rapidly-growing innovation and technology sector and built a world-class business environment.
Moreover, Hong Kong's pre-existing laws have been preserved and developed, and its society has remained stable as a whole.
Hong Kong has enjoyed true democracy since its return to the motherland. The democratic system of the HKSAR, which conforms to the "one country, two systems" policy and Hong Kong's constitutional status, is conducive to safeguarding the democratic rights of Hong Kong residents and maintaining prosperity and stability in Hong Kong.