Joyful pursuit
Share - WeChat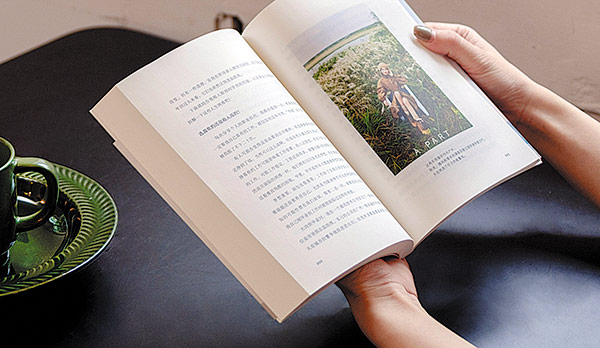 Fang writes that compared to the previous generations' family-centered consumer attitudes, women today are becoming more and more conscious of their own needs.
"From a lipstick to a car, to a space that is entirely her own, we can clearly feel that Chinese women are becoming more and more aware of pleasing themselves, and more and more capable of doing so," she says.
Fang claims that it is because of their financial and emotional independence that women today are more concerned with self-improvement and self-fulfillment. Consumption is just a set of figures, a small part of life, and countless women make efforts to the path of independence. The influencer understands that beauty is not just appearance, dressing or makeup, but it is also about growing and discovering oneself, the attitude toward life and the understanding of it.
Born in 1981 in Fujian province, Fang studied journalism at the School of Journalism and Communication in Jinan University, Guangdong province. After graduation, she worked in Xinkuaibao for one year, and joined Southern Metropolis Daily and worked as a reporter covering culture, education and political news for eight years. Just after the newspaper started a column for obituaries, Fang discovered her interest in people's stories.
"There would be a lot of things to tell when I try to summarize one's lifetime. I had to spend plenty of time researching and condensing my research into an article, but I'm very passionate about writing such stories, even if the input-output ratio is not ideal," says Fang.
She then switched focus and became an entertainment reporter for another six years, as she expected artists would have richer stories to tell. However, following the development of the internet and the increasing speed with which words could spread, celebrities had to speak and act more cautiously.
Fang says she didn't plan to become famous when she started her blog, instead, she was casually sharing her ordinary life, like what she wore and what she bought. Shopping had been one of her biggest hobbies, and she wished to spread the joy around.
Most Popular