Xi Focus: Qingming, time for remembering heroes and observing traditions
Share - WeChat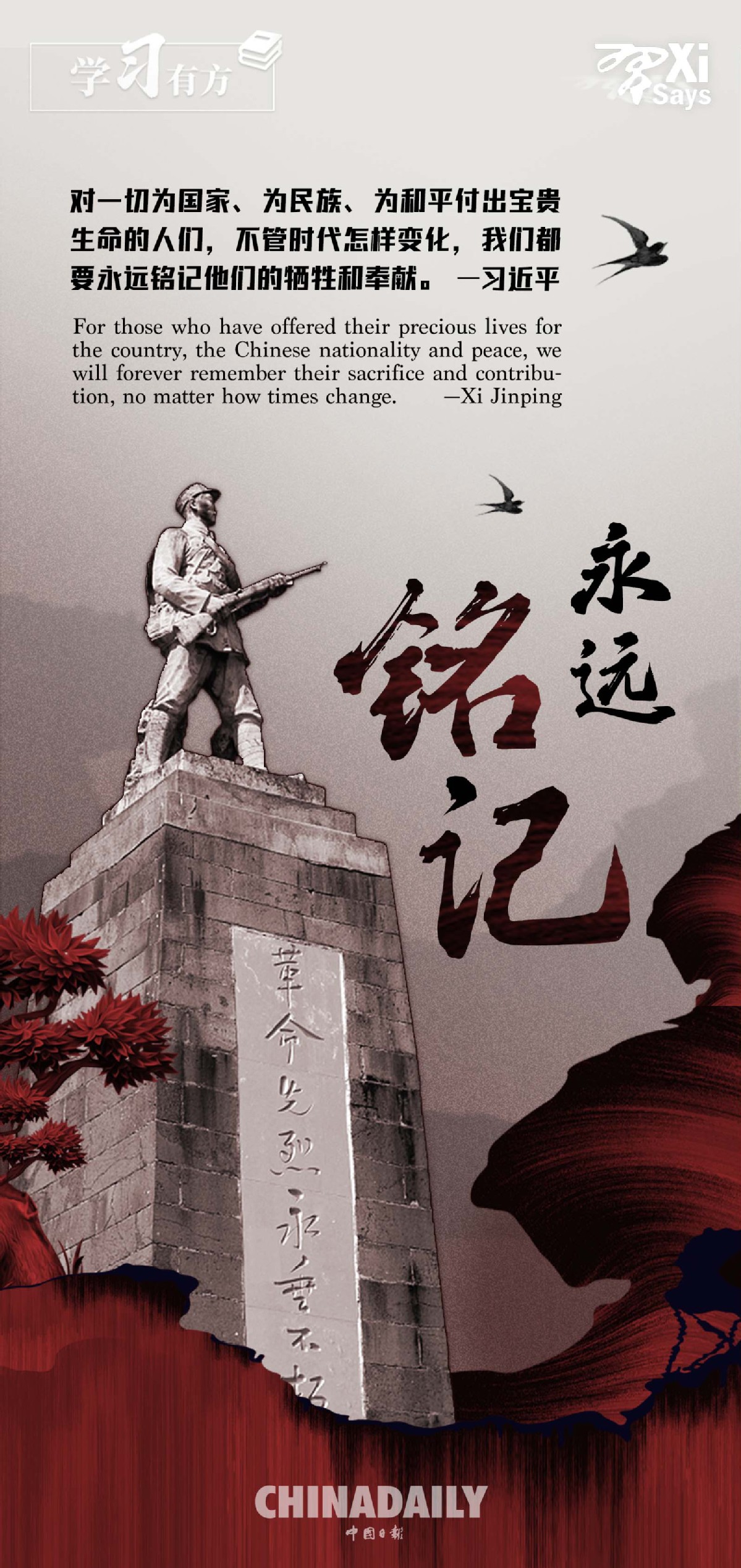 On Qingming, Chinese people also pay their respects to heroes and martyrs.
President Xi Jinping, also general secretary of the Communist Party of China (CPC) Central Committee and chairman of the Central Military Commission, often emphasized the importance of remembering heroes, carrying forward their spirit, and honoring revolutionary martyrs.
"The Chinese nation is a nation that worships heroes, makes heroes and has numerous heroes in its history. The spirit of heroes still exists in the age of peace. We must uphold the spirit of heroes, who sacrificed their lives for the Party, the country as well as the Chinese people," Xi said.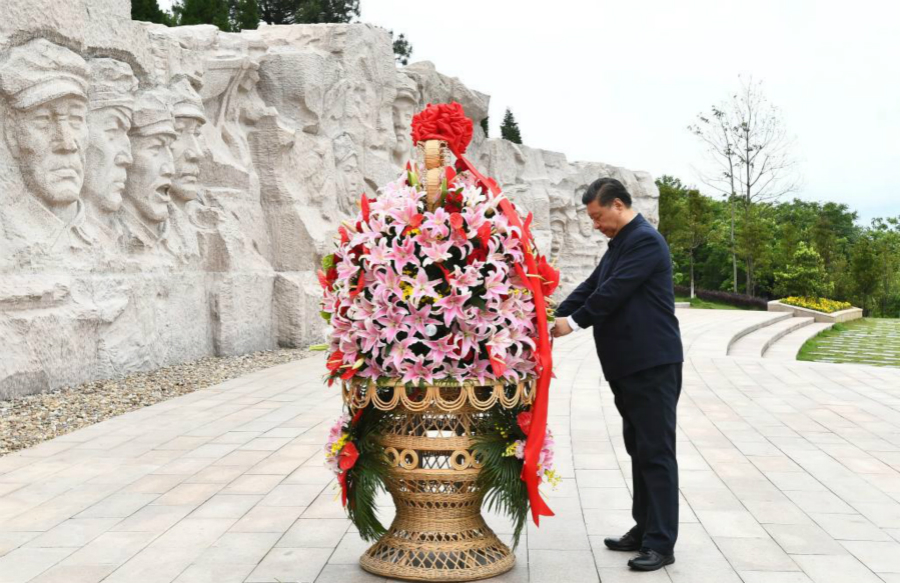 As the country's top leader, Xi led by example. During his domestic inspections, Xi often took time to pay tribute to memorial facilities dedicated to revolutionary heroes, present floral baskets, tour museums and visit families of the martyrs.