Industry needs to lower crude steel output
Share - WeChat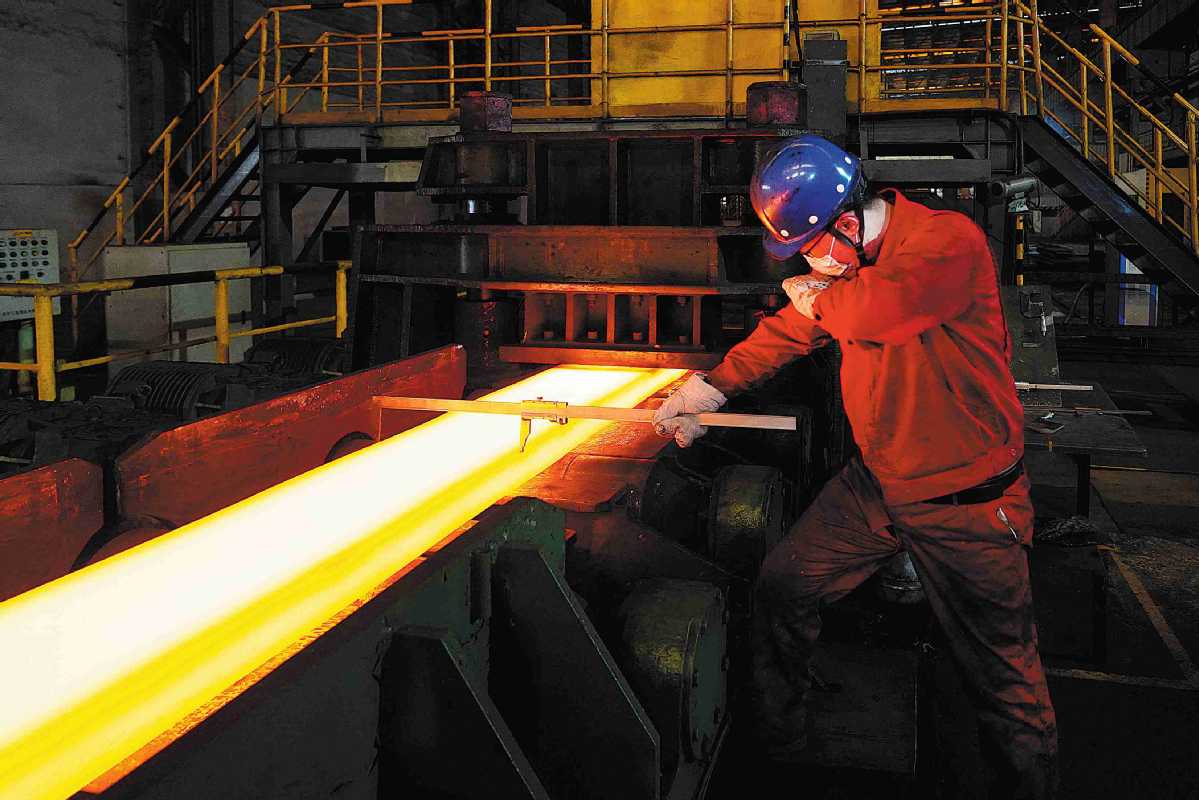 Environmental goals at stake as China aims to peak carbon dioxide emissions by 2030, reach neutrality by 2060
China's iron and steel industry needs to step up efforts to ensure the year's crude steel output decreases from last year, government officials and industry experts said.
The change is needed to better meet low-carbon and green development goals and to ensure standards in key technologies are consistent in order to increase Chinese steel mills' global competitiveness and contribute to the nation's high-quality development, they said.
China produced 805.89 million metric tons of crude steel in the first three quarters, up only 2 percent year-on-year, according to the National Bureau of Statistics.
Year-on-year growth rates of crude steel output have been declining during the year from one quarter to the next.
In the first quarter, crude steel output rose by 16 percent from a year earlier. In the second quarter, it rose by 8 percent. In the third quarter, output plunged by 15 percent year-on-year.
"China's crude steel output for the year will fall from last year, if average daily output in the fourth quarter remains at the same level as in September," said Wang Yingsheng, chief economist of the China Iron and Steel Association, at a news conference in October.
Wang forecast crude steel output for the year will be about 1.03 billion tons, down from 1.06 billion tons last year.
China produced about 2.46 million tons of crude steel per day on average in the final month of the third quarter, down 8.45 percent from a month earlier and 21.2 percent from a year earlier.
The average daily output in September was lower than in the same month during the previous three years, demonstrating government efforts to reduce output were working, Wang said.
Still, more effort is needed to ensure a reduction in output from last year, industry officials said.