Sinopec completes construction on Shandong hydrogen project
Share - WeChat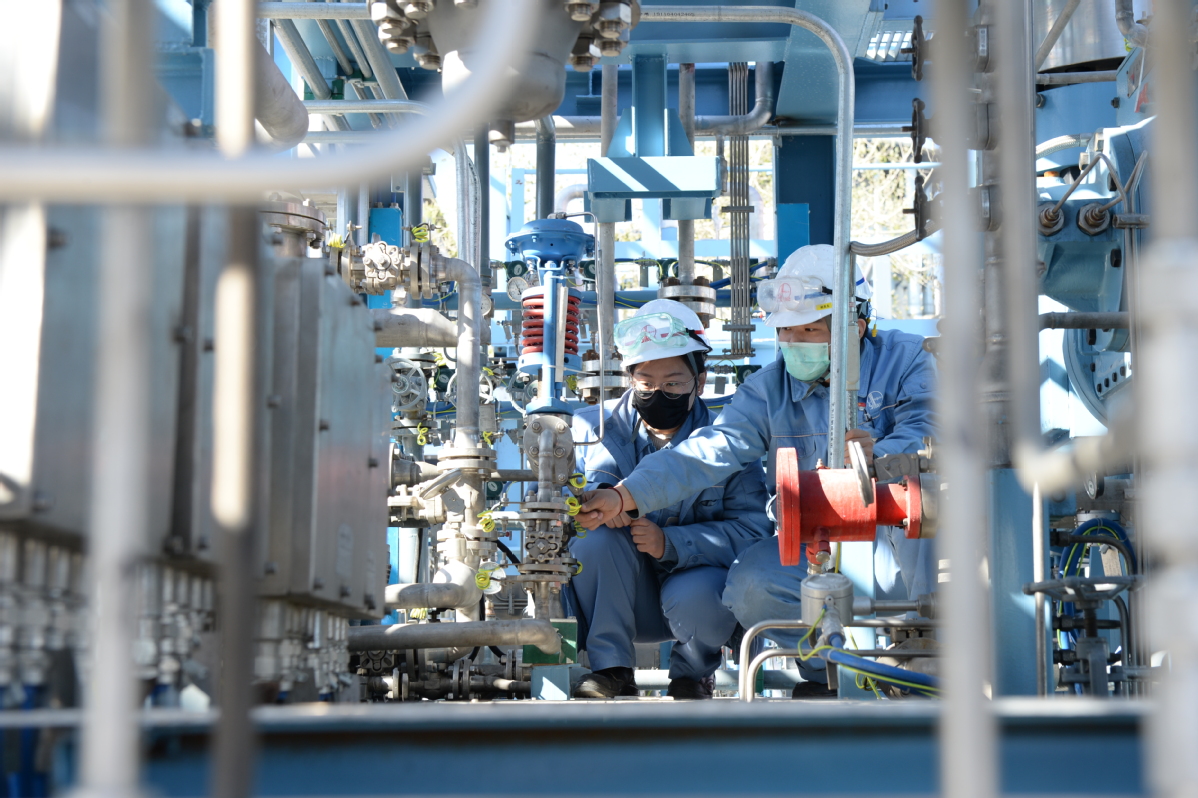 The largest hydrogen cell supply project in Shandong province finished construction on Wednesday, according to its operator China Petroleum and Chemical Corp, the world's largest refiner by volume also known as Sinopec.
With an annual hydrogen production capacity of 22.5 million tons, the project will be put into operation by the end of December and further lift hydrogen production and supply capacity in Shandong province.
The project is a major hydrogen demonstration project in Shandong for the 14th Five-Year-Plan period, with a total investment of nearly 47 million yuan ($7.35 million). It is expected the annual hydrogen production capacity in Shandong will reach 45 million tons by 2023, which will by then meet all the hydrogen demand in the province.
The company plans to invest 30 billion yuan during the 14th Five-Year Plan (2021-2025) period in hydrogen-related business, including hydrogen refueling stations and hydrogen storage facility construction, all of which is believed to achieve a carbon dioxide reduction of more than 10 million tons.
The company also plans to build 1,000 hydrogen refueling stations, 5,000 charging and battery swap stations and 7,000 distributed photovoltaic power generation sites during the 14th Five-Year Plan period. It has already built 21 hydrogen refueling stations in 14 provinces and cities, including Guangdong, Shanghai and Hainan.