US border open to foreign travel
Share - WeChat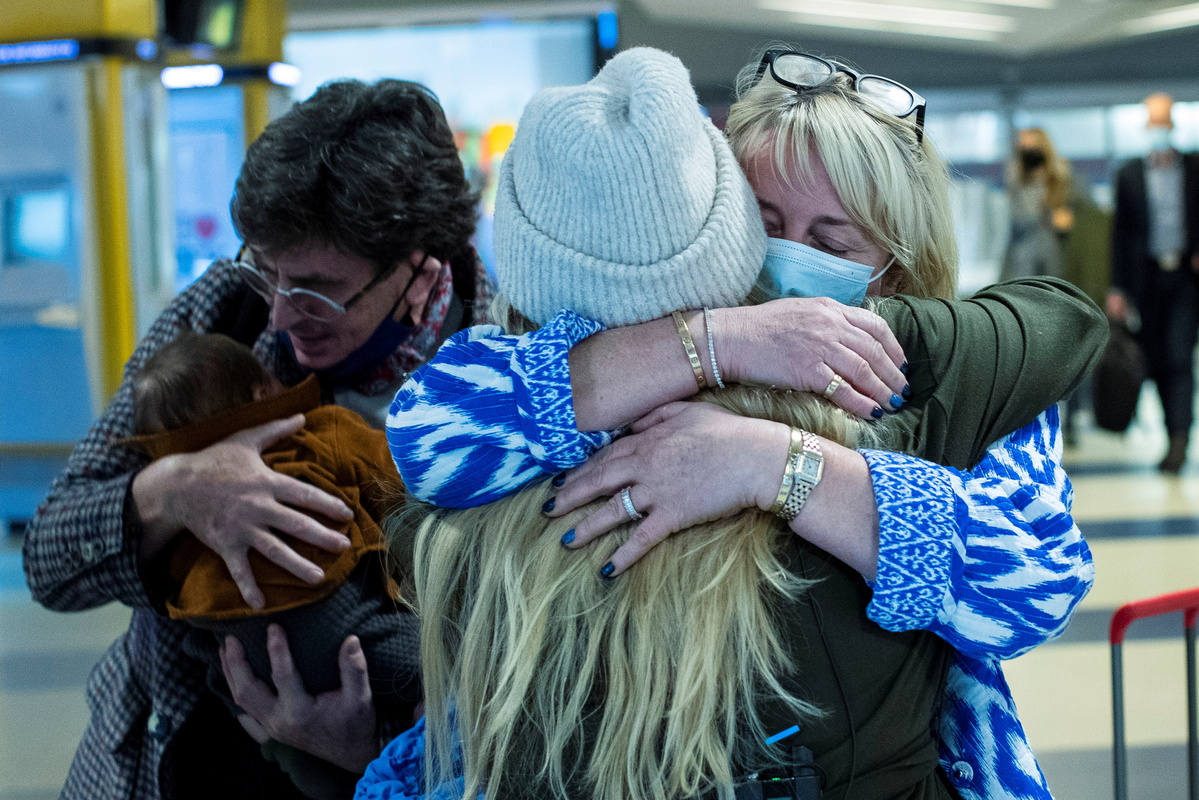 After an 18-month shutdown, the US on Monday officially reopened its border to fully vaccinated international air travelers from more than 30 countries.
The travelers also must produce a negative COVID-19 virus test.
Meanwhile, the US Centers for Disease Control and Prevention on Monday added the Netherlands and Luxembourg to its list of "very high"-risk travel destinations this week amid a jump in COVID-19 cases in Europe. The two countries were previously listed as Level 3, or "high" risk.
To celebrate the US reopening to foreign travel, British Airways and Virgin Atlantic synchronized departures of flights to New York on parallel runways at London's Heathrow Airport early Monday.
British Airways CEO Sean Doyle was aboard his company's plane. "Together, even as competitors, we have fought for the safe return of trans-Atlantic travel — and now we celebrate that achievement as a team," Doyle said in a statement. "Some things are more important than one-upmanship, and this is one of those things."