Technology goes for gold at Winter Olympics
Share - WeChat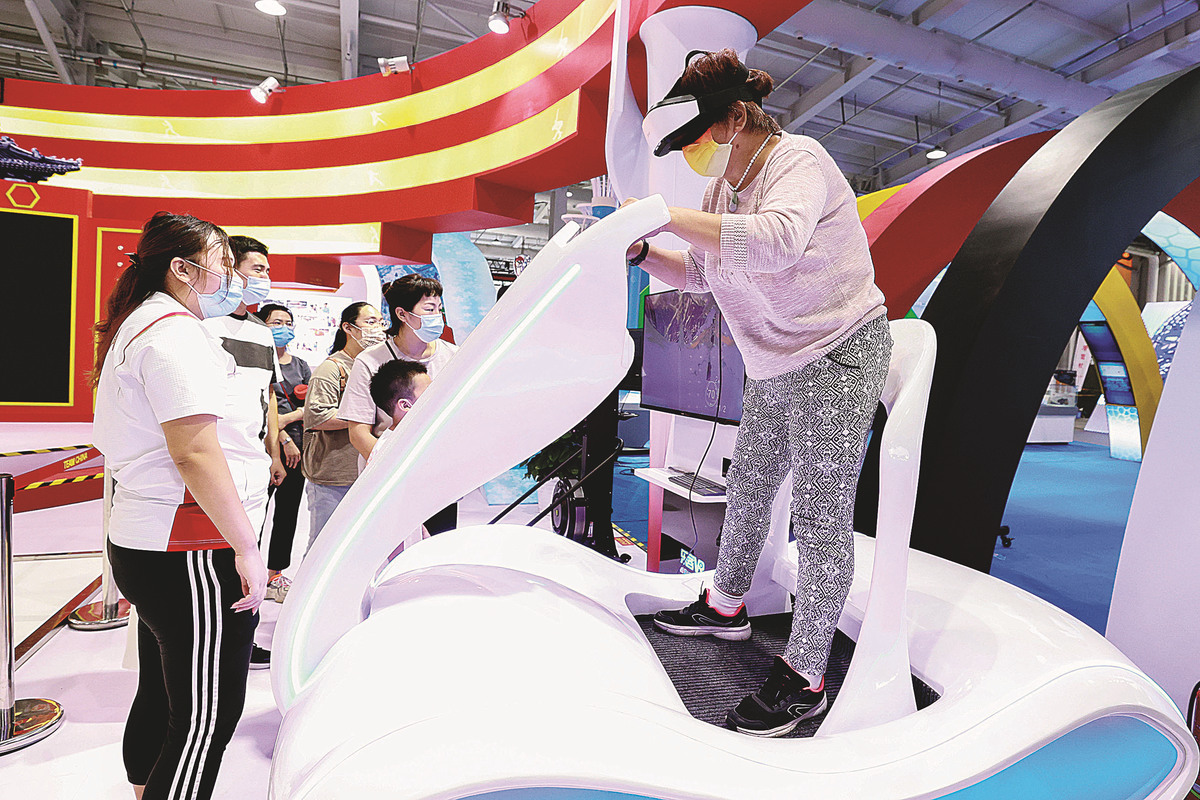 5G, cutting-edge applications on display for Beijing Games to be held Feb 4-20; smart payments will also be featured
A 5G-enabled, driverless minibus outfitted as a mobile retail store caught the attention recently of dozens of people in Beijing eager to get a look and try it out by making purchases.
Simply by waving their hands, buyers in the crowd at Shougang Industrial Park in Shijingshan district could summon the unmanned minibus to stop near them. Consumers could push a virtual button on the vehicle's screen to buy more than 20 items such as water or souvenirs from the Beijing 2022 Olympic and Paralympic Winter Games.
When the minibus is not around, buyers can place an order on their smartphones. The vehicle then drives itself to them.
Behind this futuristic mobile retail outlet is a 5G-enabled, intelligent vehicle networking system deployed in the industrial park where several events of the Winter Olympics will take place.
The system was developed by China Unicom, the official telecommunications service provider for the Beijing 2022 Winter Olympics. It is just one of the 5G-enabled, cutting-edge applications that are being tested as the sports event approaches.
Near the end of October, the Beijing 2022 Winter Olympics marked its 100-day countdown. The organizing committee for the Games and companies involved are working overtime to ensure that everything is ready for the event to be a smart sports gathering relying on cutting-edge communications technologies.
The 5G-enabled, intelligent vehicle networking system covers 1 million square meters of Shougang Industrial Park, said Liu Qi, a senior technical expert at China Unicom's smart city research institute.
Thanks to integration of 5G technologies and the Beidou Navigation Satellite System, the unmanned vehicles are able to achieve continuous, high-precision positioning within 10 centimeters.
Liu said the intelligent vehicle networking system is able to support four types of unmanned vehicles and can demonstrate 10 types of potential uses, such as guiding an unmanned ferry or an unmanned delivery vehicle in complex environments where people and vehicles are mixed.
It is expected to bring the first systematic application of Level 4 intelligent vehicle networking business to an Olympic scenario, China Unicom said. L4 autonomy means the vehicle can drive itself in most conditions without a human driver.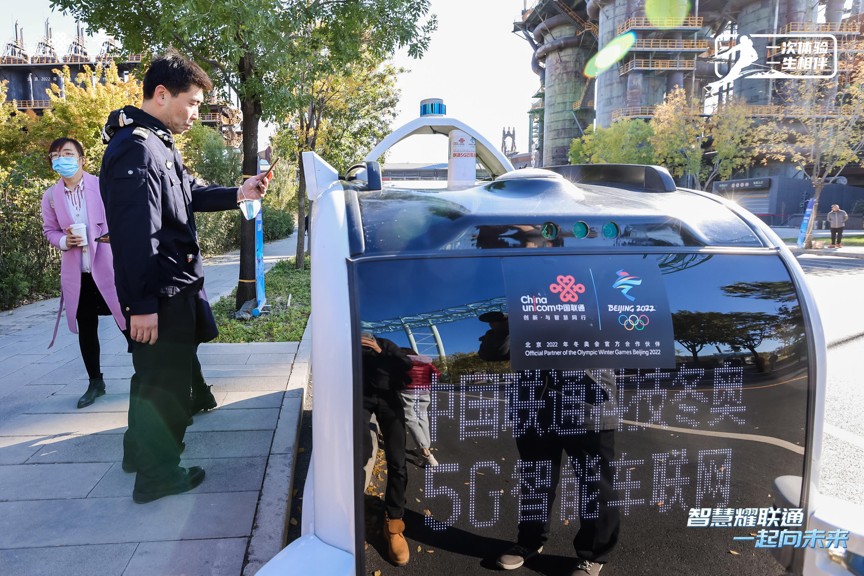 Visitors to the Winter Olympics will also be able to use digital renminbi, or e-CNY, backed by the People's Bank of China, the central bank, to purchase items.
Li Lihui, former president of Bank of China and head of the blockchain research working group at the National Internet Finance Association of China, said earlier that the upcoming 2022 Winter Olympic Games in Beijing will likely prove to be a breakout phase for digital renminbi.
The Winter Olympic Games will be held from Feb 4 to 20, and some major cities, such as Shanghai, Beijing and Guangzhou in Guangdong province, are expected to be ready for extensive use of digital RMB payments during the Games, Li said.
Already at Shougang Industrial Park, people can use devices such as gloves embedded with a digital renminbi wallet module to buy products from vending machines. People can complete payments simply by moving their gloved hand near a pay zone on the vending machine. The gloves are perfect for the Winter Olympic Games because they enable people to buy things without removing their gloves in frigid temperatures.
China Unicom said it has been working with Bank of China to test the use of digital renminbi in Winter Olympic scenarios such as at unmanned supermarkets and licensed merchandise vending machines. The digital renminbi wallet module is lighter than a coin and can be easily embedded in various wearable devices such as smartwatches, badges and cards.
In addition, China Unicom has developed digital RMB smartwatches, smart bracelets and smart electronic certificates, which are well suited for convenient payment in scenarios like winter sports, campuses, eldercare and public transportation.
A solid system for rebroadcasting Olympic events is also key to ensuring that more people are able to enjoy the top-level competition, given that many people, especially foreigners, will be unable to attend the Winter Olympics in person amid the COVID-19 pandemic.
Dong Quanwu, director of the research and development department at Beijing International Cloud Broadcasting Technology Co, said traditional broadcasting methods are mostly asset-heavy and have high thresholds, requiring expensive broadcasting trucks and a large number of production directors.
With the support of 5G and cloud technologies, many things can be accomplished in a far easier manner. Using a powerful, cloud-based rebroadcasting system means much of the editing work can be done remotely by people in other locations, for example. There is no need for a broadcasting vehicle or for having as many workers at the scene, Dong said.
Also, thanks to 5G and cloud technologies, an on-site reporter can now use one small camera or a smartphone equipped with a stabilizer to livestream a sports event, Dong added.
Beijing International Cloud Broadcasting Technology Co has broadcast 37 games and 3,000 minutes of competition at various test matches for the Winter Olympics. It also has covered seven remote news conferences and the main operations center of the Beijing Winter Olympics.
As part of its overall services, China Unicom said its robust telecom infrastructure will also enable ultrahigh definition 4K to 8K video transmission, along with virtual reality and augmented reality live broadcasts of the competitions.
China Unicom said the core features of a smart Olympics include safety, multimedia formats, artificial intelligence technologies and energy reduction. The company was also the official telecommunications service provider during the 2008 Beijing Summer Olympics.
Zhang Xiaoyang, a technical manager for the organizing committee for the Beijing 2022 Winter Olympics, said the pandemic has created many challenges for the Olympics, but it also has triggered new development and opportunities.
The rapid advancement of mobile communications technology can help satisfy people's demand for "faster, higher, stronger" networks, Zhang said.