Sinopec opens Beijing Olympics-themed auto shop
Share - WeChat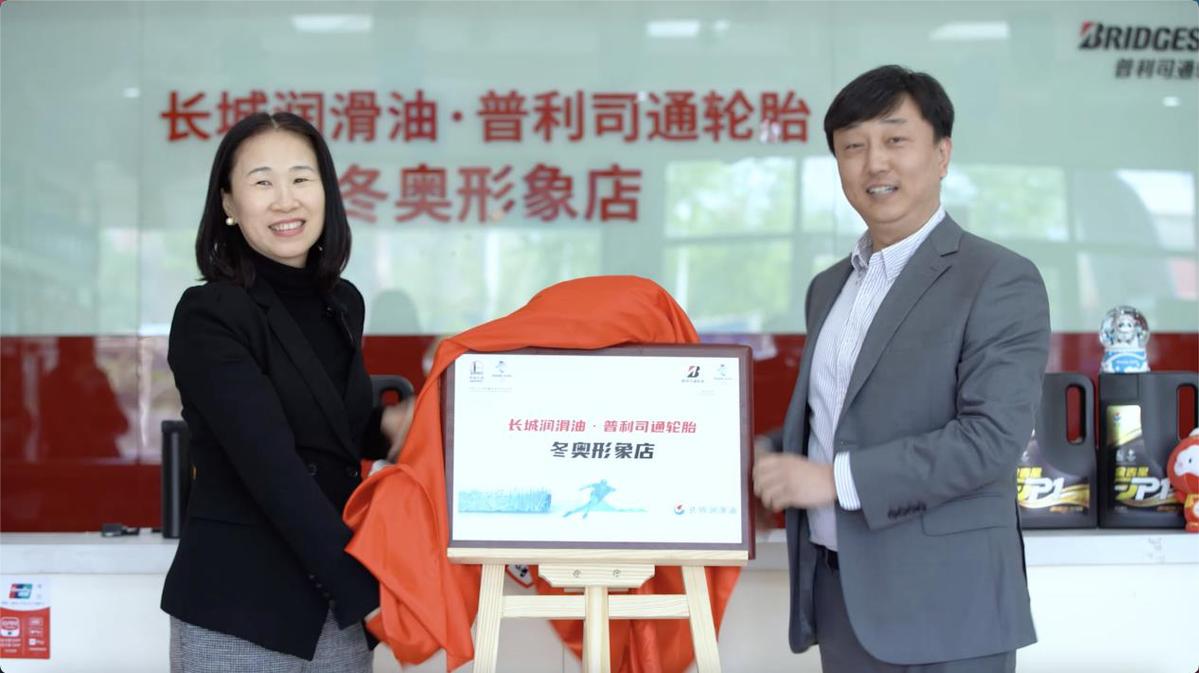 Sinopec Lubricant Company has come up with a car maintenance shop themed after the Beijing 2022 Olympic Winter Games with tire and rubber company Bridgestone on Monday, as China Petrochemical Corporation, or Sinopec, has become the official oil and gas partner of the Games.
Founded in 2002 in Beijing, Sinopec Lubricant Company is the largest high-tier lubricant manufacturer and marketer in China, with production capacity of over 1.46 million tons of packaged lubricants per year.
With five regional sales center across China, many more sales subsidiaries all over the world, 11 lube oil and grease blending and manufacturing branches in-country and one branch company in Singapore, as well as two independent R&D centers in Beijing and Shanghai, it integrates the functions of lubricant manufacturing, research, storage, transportation, sales and service.
According to Ling Yiqun, deputy managing director of Sinopec, the company is stepping up forays into the new energy sectors including shale gas, coal bed gas, geothermal, hydrogen and wind power, while putting more efforts developing cleaner oil products and a modern petrochemical industry, to make the company a world-leading clean energy petrochemical company.
As the country's largest hydrogen producer, with annual hydrogen production exceeding 3.5 million tons, accounting for 14 percent of the country's total, the oil giant will also provide hydrogen to the hydrogen fuel vehicles during the Winter Olympics. It aims to build 1,000 hydrogen refueling stations by the end of 2025 to lead the country's hydrogen development.