Beijing aiming for green, safe 2022 Winter Olympics
Share - WeChat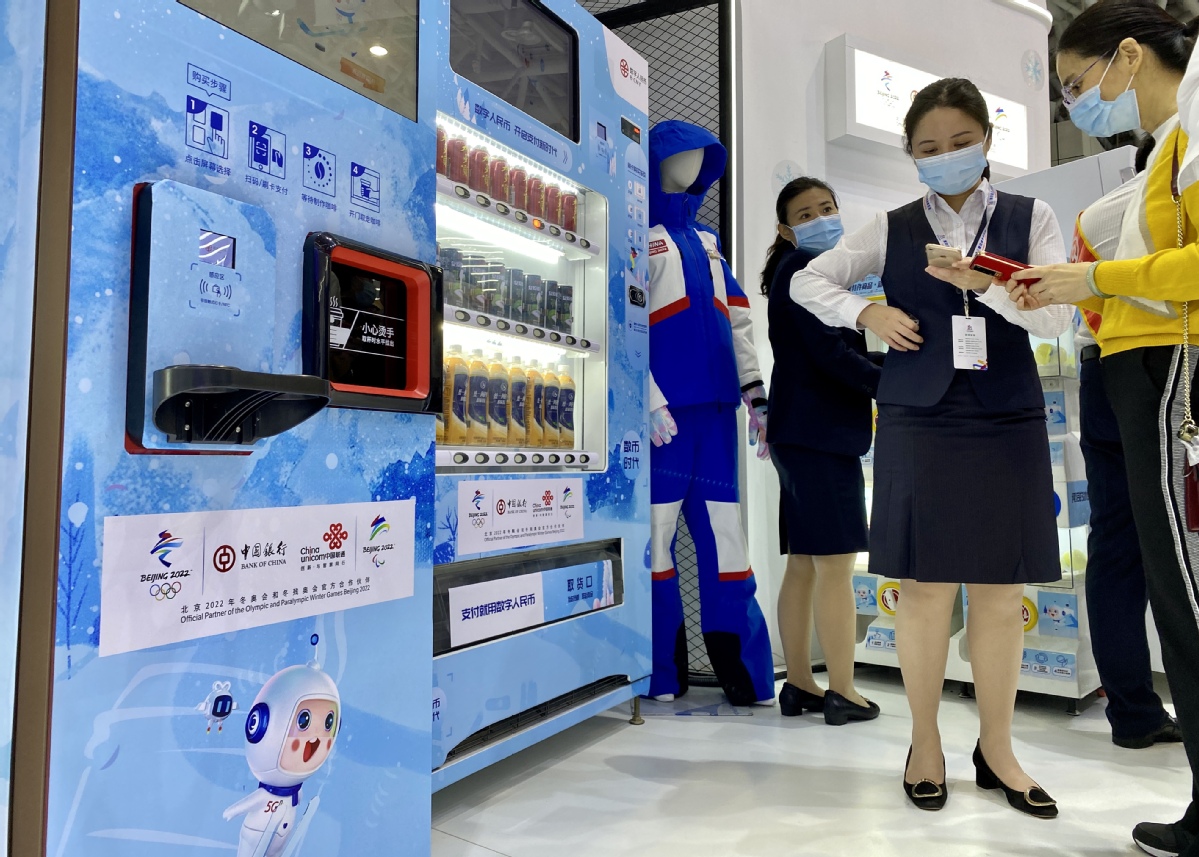 Deployment of 5G, AR, VR and AI technologies in sports looks promising
With advanced technologies in place, Beijing is prepared to host a smart and safe 2022 Winter Olympic Games despite the COVID-19 pandemic still casting a pall over the global sports scene.
For the first time in the history of the Olympic Games, Beijing will use carbon dioxide in ice-making procedures. Not using ozone layer-harming Freon as a refrigerant in ice making during the Games is expected to help reduce carbon emissions equivalent to that of 3,900 cars per year, and cut emissions from the activity to nearly zero.
In April, ice sports testing programs were conducted in several venues in Beijing, including at the National Indoor Stadium and Wukesong Sports Center. During the 10-day trials, six ice sports were staged in five Olympic venues.
"The new ice-making technology can precisely control ice temperatures and will be helpful to ensure standardized hardness of ice surfaces. It will also significantly save electricity during ice making," said Yu Hong, head of technology at the organizing committee for the 2022 Beijing Winter Olympic Games.
Meanwhile, accurate weather forecasts will be critical for the holding of outdoor sports events. China has established an advanced system that will provide weather forecasts for competitions in Beijing and Zhangjiakou, Hebei province-co-hosts of the 2022 Games.
"The system can capture high-resolution images, and update accurate data of snow temperatures, wind direction, wind speed and other metrics every 10 minutes. The forecast model will get further upgraded to improve accuracy," Yu said.
So far, all of the stadiums, venues and roads that connect different facilities of the Games are covered by 5G networks, which will provide better telecommunication support for broadcasting and online healthcare services, according to the organizing committee.
During the actual Games, a cloud broadcast platform will enable journalists to interview athletes contactless through audio and video systems, edit, distribute and store all materials remotely on the cloud and livestream events with their program directors back in their own countries.
"For audiences, they will be able to watch competitions online from different angles and points of views based on their own preferences, which adds to the fun of watching," Yu said.
The Games will utilize numerous digital technologies, and provide a stage to showcase and apply the latest technologies. For instance, a large number of robots will provide support in moving goods, wiping floors and windows, disinfecting surfaces and presenting awards during the Games, according to the organizing committee.
Separately, the holding of the Games has driven the research and development of advanced ice and snow making equipment among domestic manufacturers at a time when ice and snow sports are still in their initial development stage in China.
Domestic enterprises have mastered the core technologies behind the industrial designs of snow grooming machines, as China used to import most of such equipment. The latest device can be used efficiently with temperature reaching as low as-40 C.
During snowy periods in 2019 and 2020, the equipment was tested for performance and data showed that its features reached standards of foreign equivalents, according to the organizing committee.
Meanwhile, some of the latest payment methods are expected to be available at the upcoming Games. Bank of China has designed ski gloves that contain digital yuan chip hardware to support digital payments.
During the Games, athletes can wear the ski gloves and tap screens on vending machines to pay for certain items without the need to remove gloves, thus obviating the need to use mobile phones.
Payment wallets will be integrated within the chips and sensors will be activated to make payments, BOC said at an exhibition during the fourth Digital China Summit in Fuzhou, Fujian province, in late April.
In addition, automatic charging posts for electric vehicles that support digital yuan payments are expected to be put into use at all venues for the Winter Games. The charging posts are equipped with digital yuan billing systems and can calculate rates and charge automatically, according to BOC.
Sports consumption is expected to grow rapidly this year nationwide in the run-up to the 2022 Games, and China is primed to launch more smart sports products integrated with the internet.
"To foster a digital sports economy, China will further utilize technologies such as 5G networks, augmented reality, virtual reality and artificial intelligence in sports related sectors and further boost sports consumption," said Bao Mingxiao, a professor in sports economy with Beijing Sport University.