'Aviation is showing its resilience yet again'
Share - WeChat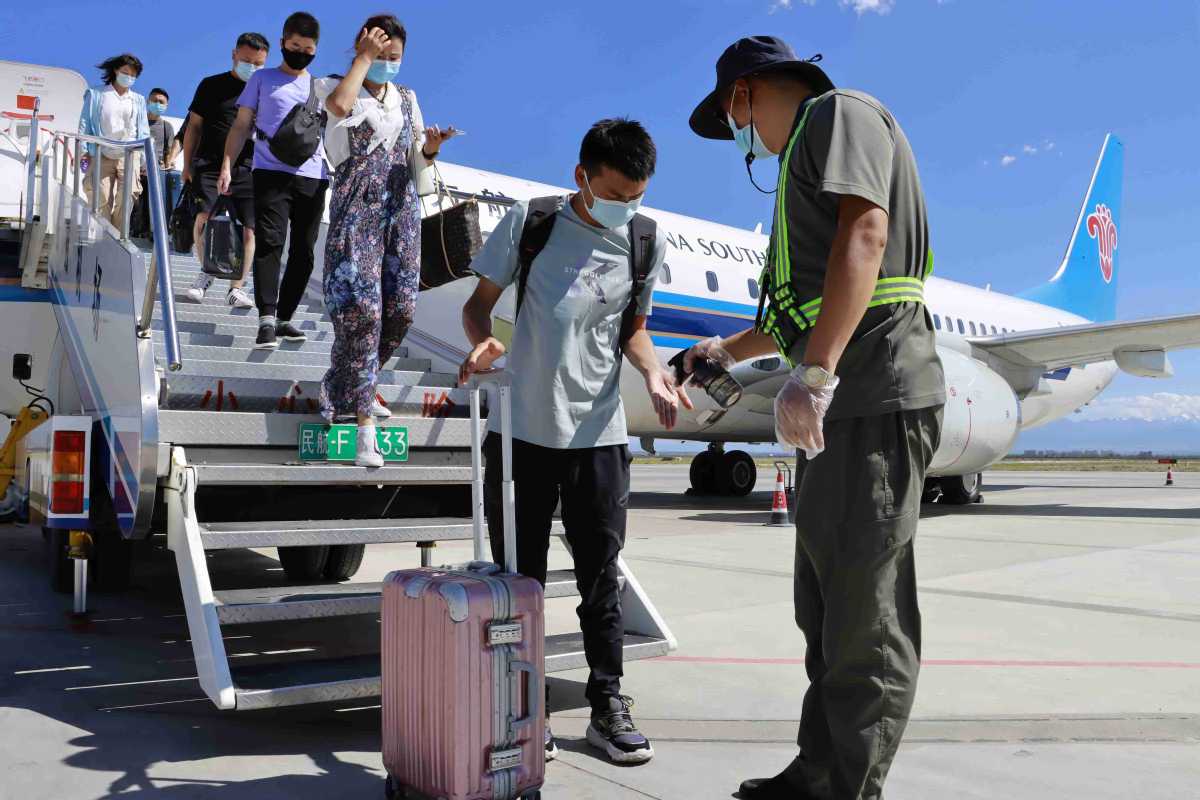 International demand is the slowest to recover, due to continuing restrictions on the freedom of movement across borders, quarantine measures and traveler uncertainty. This year, international demand is expected to reach 22 percent of the pre-pandemic levels in 2019. In 2022, international demand is expected to reach 44 percent of the 2019 levels.
Domestic demand, with fewer restrictions in most countries, is driving the recovery. This year, domestic demand is expected to reach 73 percent of the pre-pandemic levels in 2019. In 2022, domestic demand is expected to reach 93 percent of the 2019 levels.
"The magnitude of the COVID-19 crisis for airlines is enormous. To survive, airlines have dramatically cut costs and adapted their business to whatever opportunities were available. We are well past the deepest point of the crisis. While serious issues remain, the path to recovery is coming into view. Aviation is showing its resilience yet again," said Willie Walsh, director-general of the IATA.
"People have not lost their desire to travel, as we see in solid domestic market resilience. But they are being held back from international travel by restrictions, uncertainty and complexity," Walsh said.
"More governments are seeing vaccinations as a way out of this crisis. We fully agree that vaccinated people should not have their freedom of movement limited in any way. In fact, the freedom to travel is a good incentive for more people to be vaccinated."
In the next 20 years, the average annual growth rate of passenger turnover in China is expected to reach 5.7 percent, and the annual growth rate of the fleet size in China is foreseen to be 5.2 percent, according to the forecast of domestic aircraft manufacturer Commercial Aircraft Corp of China, which is known as COMAC.
By 2040, the world will need 41,429 new commercial airplanes valued at $6.1 trillion, based on the catalog price of last year. By then, China will become the single-largest aviation market, and Chinese carriers are expected to acquire 9,084 new airplanes with more than 50 seats each. China's demand will account for 22 percent of the total new aircraft required globally, the report said.
The C919, China's domestically manufactured narrow-body passenger jet, is on the fast track to receiving airworthiness certification before its commercial debut in the near future.
"The current aircraft manufacturing capacity of Boeing and Airbus can't fully meet the demand of global airlines, and the future debut of the C919 will provide new options for global carriers," said Yang Yang, deputy general manager of marketing and sales at COMAC.