Boeing sets forecast for next 20 years
Share - WeChat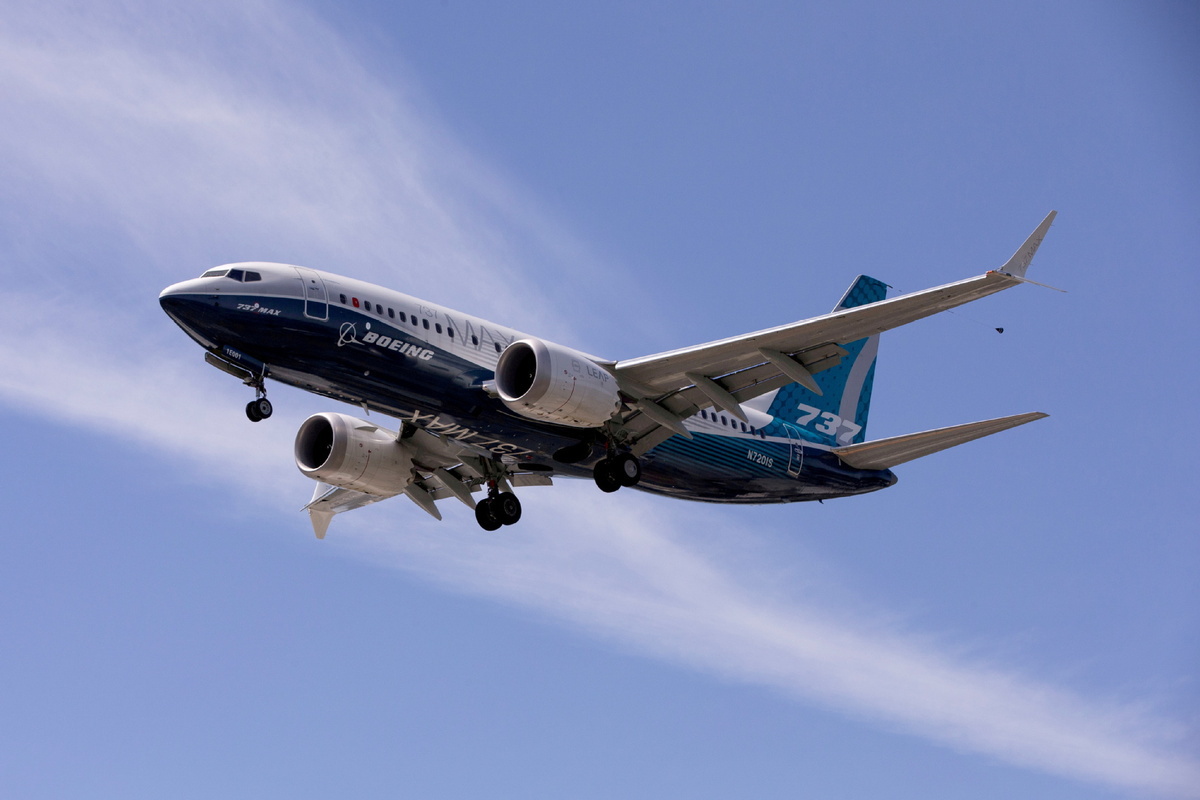 Boeing Co has further raised its forecast for aircraft demand in China. Over the next 20 years, Chinese carriers are expected to acquire 8,700 new airplanes, accounting for 20 percent of the total worldwide, the US aircraft manufacturer said in its latest forecast for commercial air traffic and plane demand.
Last year, China's passenger traffic exceeded that of the United States for the first time, and Boeing predicted China would become the world's largest passenger market for air transportation in the next few years, the company said in its Commercial Market Outlook report released on Tuesday.
A favorable traveling population base and a rising number of middle-income consumers are foreseen to further drive China's air passenger growth over the next two decades, Boeing said.
Despite the challenges imposed by the pandemic, China's domestic market potential remains robust, and future potential growth of international routes by Chinese airlines also indicates they will have a strong demand for new aircraft.
By 2040, the world will need 43,500 new commercial airplanes valued at $7.2 trillion. Fleet size in other Asian countries excluding China will make up 21 percent of the total, Boeing predicted.
Globally, the air travel market is recovering significantly compared with Boeing's projection made in 2020, and demand for domestic air travel is leading the recovery. The global freighter fleet in 2040 will also be 70 percent larger than pre-pandemic levels, thanks to sustained demand for e-commerce trading and cargo transportation.
China's domestic air travel market is steadily picking up, with the number of scheduled flights in the domestic market reaching about 80 percent of the level recorded in 2019, according to the Civil Aviation Administration of China.
Currently, China stands as the largest market for Boeing and its European rival Airbus.
"The report shows the room for future growth of new aircraft in the global market is enormous. China's domestic air travel market is recovering steadily, and new aircraft delivery in China is also expected to resume to a regular level," said Lin Zhijie, an aviation industry analyst and a columnist of Carnoc, one of the largest civil aviation websites in China.