Plastic tableware — end in sight
Share - WeChat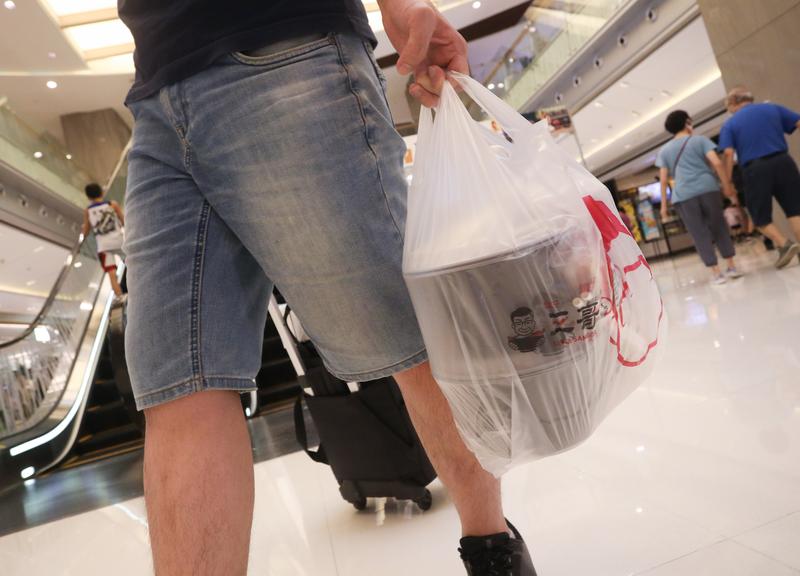 Wong, the environment chief, said the Hong Kong government may not consider offering subsidies for restaurants, as it wants to create a "level playing field" because many eateries are already restricting the use of plastic tableware voluntarily.
Chan questioned the government's laissez-faire mindset, suggesting it should subsidize small eateries that have limited resources and financial capacity, to help them switch to non-plastic tableware in the early stages.
"Big restaurant chains may promptly respond to the regulation because it is more or less a corporate social responsibility issue for them, and it is also good for their image. But the smaller ones can hardly follow suit," she said.
The government, catering businesses and consumers have equally important roles to play in eliminating the use of plastic tableware, but the government must take the lead, she added.
It would be appropriate to create an atmosphere in which restaurant employees and customers are better educated on reducing the use of disposables when the new regulations are enforced, Chan said.
Bookhart supports imposing a charge on plastic tableware, which he believes would be "significantly more effective" in inducing behavioral changes than offering discounts would be. "A charge will still give consumers a choice, but will come with a reminder of the consequences" of damaging the environment, he said.
He agrees that the government should create a level playing field so that no businesses are advantaged or disadvantaged, in addition to removing the barriers to effective implementation.
"The policies are like highways: If they are well-designed, well-marked and convenient, then users will be able to achieve the best outcomes efficiently and effectively," he added.