Plastic tableware — end in sight
Share - WeChat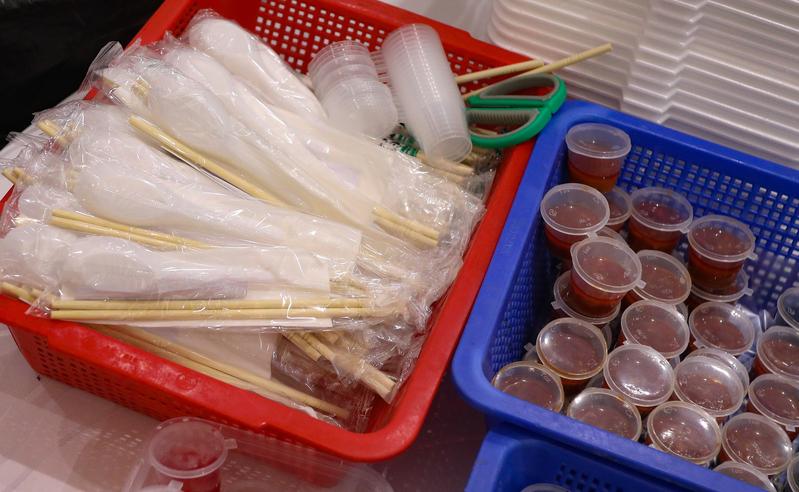 Bookhart said a strong pushback from the catering sector is less likely because the road map came after "years of customer complaints and encouragement" and many catering businesses have already treated the plastics opt-in to customers' satisfaction.
"The government's road map simply accelerates a trend that was already well underway. A pushback, if there is any, may come from small restaurants that serve a significant amount of takeaway meals and are price sensitive," he said.
Yeung warned that restaurants may make customers pay for additional expenses on green materials by raising prices for takeaway food if affordable alternatives are unavailable.
A set of plastic tableware, including a food container, cup and cutlery, currently costs about HK$3 (US$0.38), but if it is made of non-fossil materials, it could cost about HK$5, according to Yeung. "We are waiting for more raw material providers to compete in the market so that prices can come down. That is why, I think, launching the first phase in 2025 is reasonable."
At present, non-plastic disposable tableware alternatives available are mainly those made of paper, bamboo, soft wood, aluminum foil and plant fiber materials, such as wood pulp, straw pulp and bagasse.
According to the Hong Kong government's assessment, the development of alternatives for straws, stirrers, forks, knives, spoons and plates must be more mature and widely applied before launching public consultations.
"Hong Kong's catering business has a strong ability to adapt to new changes. They will be even better prepared when the second phase comes," said Yeung.