Whole-process democracy brings positive results
Share - WeChat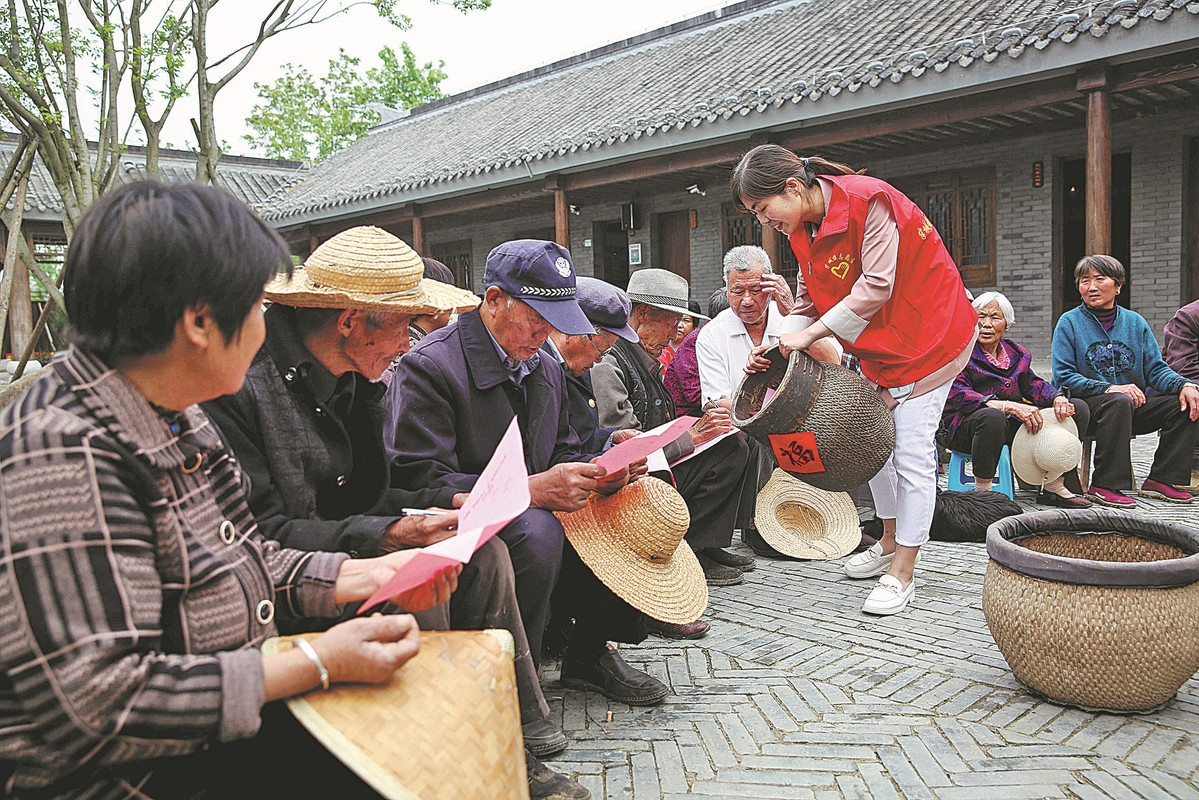 Voices heard
Tang Yalin, a professor of public administration at Fudan University's School of International Relations and Public Affairs, said the purpose of democracy in China is to understand people's needs, and it is important to combine these with the nation's long-term development goals.
He said there are a number of channels for people to voice their opinions. These include public opinion hearings and expert symposiums convened before the publication of major laws, plans, policies and projects. Opinions can also be voiced through websites, Tang added.
"China has constantly explored and improved ways to involve the people in the whole process of democracy, in line with the development and changes in society," Tang said, adding that use of the internet is a relatively new trend.
Last year, while drafting proposals to draw up the nation's blueprint for the next five years and objectives through 2035, the central leadership called for efforts to reach out to the people and incorporate brilliant ideas in the plan.
Heading the drafting group, Xi stressed that top-level design should be combined with public opinion and encouraging people from all walks of life to put forward their suggestions.
In August last year, netizens' suggestions and advice for the draft 14th Five-Year Plan (2021-25) were sought online, the first time this practice had been adopted for the formulation of such an important document.
Last year, Xinhua News Agency released a video featuring a netizen whose opinions on the aging society were included in the document.
Li Dianbo, a village official in Dalad Banner, Inner Mongolia autonomous region, suggested online that a mutual assistance elderly care model be established in rural areas.
In Li's village, two-thirds of the 1,200 or so permanent residents are seniors whose children have left to find work in cities. He deals with the tough task of elderly care in rural areas every day.
Li suggested that in densely populated rural areas, the government build public canteens and dormitories for seniors willing to live together. Those who are relatively younger and more able could take care of seniors who are older and weaker, forming a mutual support and elderly care system.
His idea was later incorporated in the blueprint document by the central authorities. Li said, "I feel that the document was drafted by the central leadership in the interests of the people, and also with the participation of the people at grassroots level."
More than 1 million suggestions on the 14th Five-Year Plan were received online, according to official data. In addition, the Party leadership listened to opinions voiced at several symposiums by non-Party members, entrepreneurs and experts in various fields.
Han Wenxiu, deputy head of the Office of the Central Commission for Financial and Economic Affairs, who took part in drafting the document, said that the scope of opinion-seeking, the number of participants and the range of forums were unprecedented.