Whole-process democracy brings positive results
Share - WeChat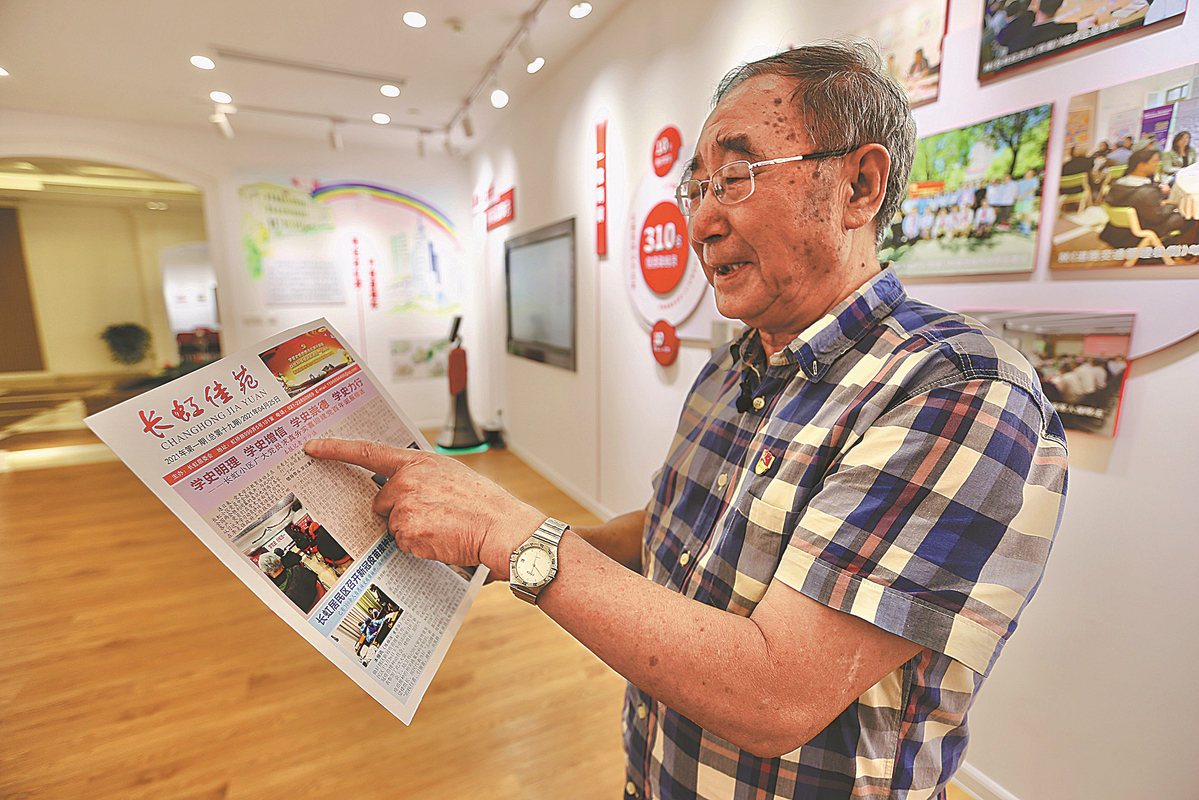 People's participation
Xia Yunlong, 81, a retired college teacher who has lived in Hongqiao, Shanghai, for 30 years, was given the title of information officer when a community-level contact station was set up by the NPC Standing Committee in 2015.
Draft laws are sent to such stations so that citizens can discuss them and voice their opinions to lawmakers. The station in Hongqiao was set up as part of the nation's efforts to diversify channels for people to provide their views.
An information officer gathers suggestions for draft laws, which are reviewed by the country's legislative bodies, making it easier for residents to make their voices heard at national level.
Xia said: "Being old is a disadvantage for doing many things, but it turned out to be advantageous for me in gathering opinions. Every time before we discuss a draft law, I ask many people-neighbors, relatives, former students and their parents-for their feedback."
He is extremely proud of a suggestion he made that citizens should be encouraged to sing the national anthem at "proper places and events" to express their love for the nation. The suggestion was written into the National Anthem Law of the People's Republic of China, which took effect in 2017.
You Yuanchao, a civil servant for Changning district people's congress, who works at the Hongqiao contact station, said opinions have been received from the public relating to 55 laws. More than 1,000 suggestions have been made, with 92 of them adopted.
"A complete working mechanism for the contact station was established from scratch, including eight steps from accepting a legislative inquiry to final suggestions being submitted," You said.
The suggestions come mainly from the information officers, whose numbers have risen over the years to 310, he said.
"We have professionals from local judicial bodies and also lawyers serving as our experts. They provide support for the information officers and help turn the colloquial language people use into the correct terminology for legislation," You added.
When the contact station receives a draft law for public opinion, You and his colleagues work out a plan to decide those whom the law would affect the most, the amount of inquiries to be handled and the number of seminars and discussions that are needed.
"We also organize study sessions on the drafts so that people learn related knowledge and can prepare better suggestions," You said.