Huawei unveils new flagship P50 series despite US government restrictions
Share - WeChat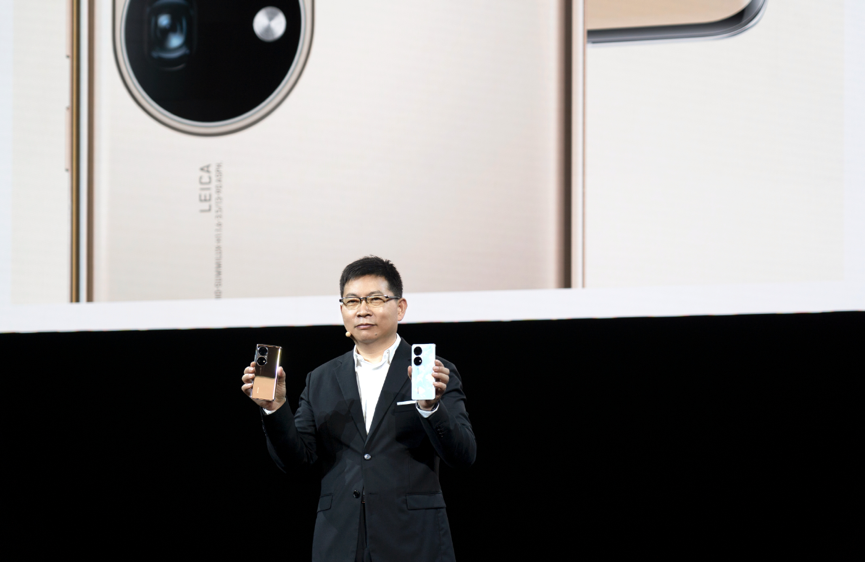 Huawei Technologies Co unveiled its latest flagship P50 smartphone series on Thursday night, as the Chinese tech giant works to maintain its smartphone business despite US government restrictions.
Priced from 4,488 yuan ($695) in China, the P50 series phones are powered by 4G processors, including Huawei's in-housedesigned Kirin 9000 chips, and the US chip company Qualcomm's Snapdragon 888 4G chips.
The new phones came after the US government restricted Huawei's access to crucial US semiconductor technologies and equipment, making it unable to secure enough 5G chips to power its smartphones.
Despite the heavy pressure, Yu Chengdong, CEO of Huawei's consumer business group, said the P50 phones mark the beginning of "a new era of mobile imaging", as the company may once again make the camera the focus of its flagship.
According to Yu, so far more than 40 million users have upgraded their Huawei smartphones to support the company's self-developed HarmonyOS 2 operating system.