China emerges as major export hub of Tesla vehicles
Share - WeChat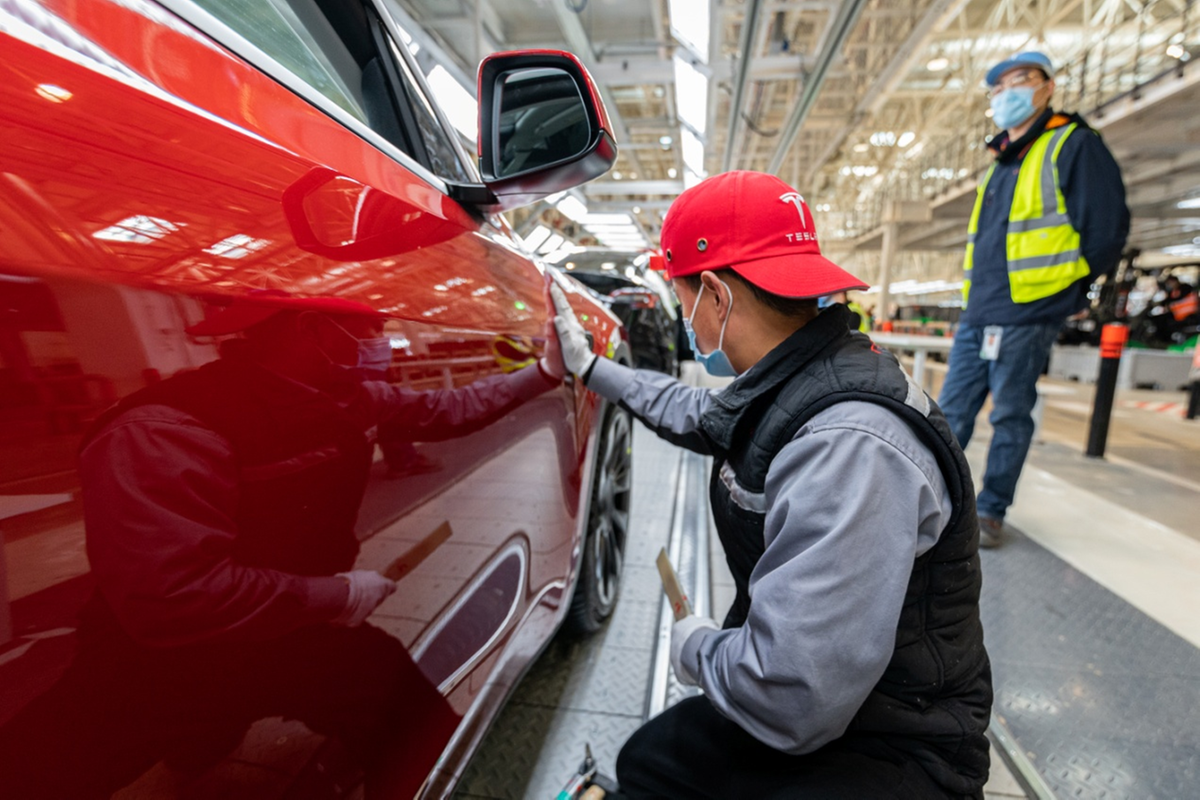 China has become a major producer of Tesla models for global markets, said the United States electric carmaker on Tuesday.
"Due to strong US demand and global average cost optimization, we have completed the transition of Gigafactory Shanghai as the primary vehicle export hub," said Tesla in a statement.
Tesla exported almost 30,000 vehicles in the second quarter from its Shanghai plant, according to the China Passenger Car Association. Its global deliveries in the quarter hit a record number of over 200,000 vehicles.
The plant, which now has an annual production capacity of 450,000 vehicles, produces the Model 3 sedan and the Model Y crossover. In a Tweet on Sunday Tesla CEO Elon Musk praised its Shanghai plant team, saying they have done "amazing work".
Cui Dongshu, secretary-general of the association, said Tesla's total exports from China could reach 100,000 this year.
The carmaker said its Shanghai plant experienced minor interruptions due to supply chain challenges and factory upgrades, but production remained strong in the second quarter. Tesla is currently producing vehicles in the United States and China.
Tesla said it is installing equipment and testing tools in its European plant in Germany, which is scheduled to start production later this year. Another plant in Texas, the United States, is expected to produce vehicles this year as well.
The carmaker said it is planning to growing manufacturing capacity as quickly as possible as electric cars are growing in popularity globally.
"Over a multi-year horizon, we expect to achieve 50 percent average annual growth in vehicle deliveries. In some years we may grow faster, which we expect to be the case in 2021," said Tesla.