Takeda eyeing healthy business in China
Share - WeChat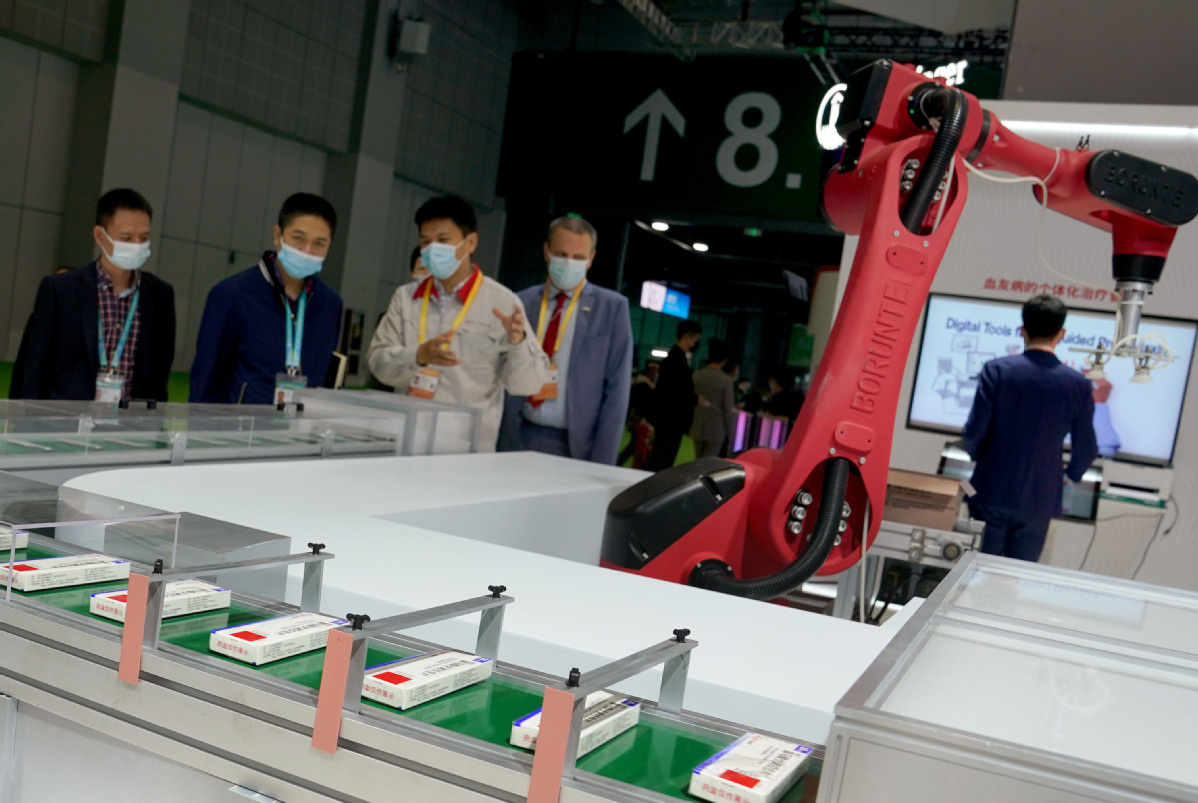 Japanese drugmaker Takeda Pharmaceutical Co Ltd is planning to further accelerate digital innovation practices for disease treatment and healthcare services, betting big on China's booming pharmaceutical sector, said a company executive.
The company, which aims to make China its second-largest market by 2030, is committed to long-term investments in China and will continue to increase spending on research and development as well as operations in China, said Sean Shan, president of Takeda China.
Looking ahead, Shan said the company will further tap into the China market with focus on digital upgrading, transformation and innovation-driven development.
"(China's) further opening-up will facilitate the upgrading of innovation capabilities in the biopharma industry and address the unmet needs of Chinese patients. These measures will help sustain growth in our business by accelerating and rewarding innovation, which is an opportunity for Takeda as we are set to launch more than 15 innovative medicines and future 'Wave 1' assets over the next five years," he said.
"Embracing China's blossoming digital economy, we will further tap into next-generation technological fields such as artificial intelligence, big data and the internet of things. We will not only develop better medicines but also will capitalize on cutting-edge technologies to offer patients in-demand disease management solutions."
Over the past few years, Takeda has been working hard to grow its business in emerging markets including China, Russia and Latin America.
Takeda registered a strong recent performance despite the COVID-19 pandemic. For the fiscal year ended March 31, the company's revenue from emerging markets was 404 billion Japanese yen ($3.68 billion), accounting for 12.6 percent of total revenue.
Looking ahead, Takeda has outlined its ambitions for above-market, double-digit revenue growth for its Growth and Emerging Markets Business Unit. The company set a revenue goal of 1 trillion yen by fiscal year 2030, which represents more than a doubling of current revenue measured by Growth and Emerging Markets Business Units.
"Emerging markets will be a key source of revenue and momentum for Takeda over the next decade, with a strategy aligned to our global innovation focus," said Costa Saroukos, Takeda's chief financial officer.
As a vast geographic area with a combined population of 6.5 billion, the emerging markets region presents significant growth opportunities in unmet patient needs across key therapy areas.
In particular, China is expected to be a significant growth driver for Takeda on a regional and global level, with the potential to deliver revenue growth with a compound annual growth rate of over 20 percent over the next five years, according to the company.
Shan said he has seen rising growth opportunities in the China market, adding that Takeda's strategy of bringing in technological innovation for Chinese patients is consistent with China's transition from population-driven development to innovation-driven and high-quality development.
As part of Takeda's ongoing efforts to boost technological innovation, Takeda China officially unveiled its open incubation platform TakedaSpark in Shanghai in March. The move marks the company's accelerated push to innovate in digital medical solutions and business service models.
Shan said the company will seek partnerships to work on new projects in cutting-edge technological fields including AI, machine learning and smart devices, with focus on disease screenings, diagnosis solutions, combining drugs and digital therapy solutions, data analytics and infrastructure. More than 100 local startups are expected to join the new projects.
In fact, digital technology has been widely used to address the most urgent needs amid the coronavirus pandemic, prompting booming development of digital health across the nation.
For instance, the Beijing Academy of Blockchain and Edge Computing has worked with State-owned enterprise China General Technology (Group) Holding Co Ltd to jointly launch a healthcare blockchain platform, which connects hospitals, community health service stations, medical equipment service platforms, financial and insurance institutions and government authorities across the nation.
On the premise of fully guaranteeing data privacy, the new platform will be able to analyze the encrypted data from different parties to support disease diagnosis and R&D of new medicines.
Yu Xubo, chairman of China General Technology, said the company is dedicated to exploring new growth models in the field.