Takeda Pharma doubles down on China play
Share - WeChat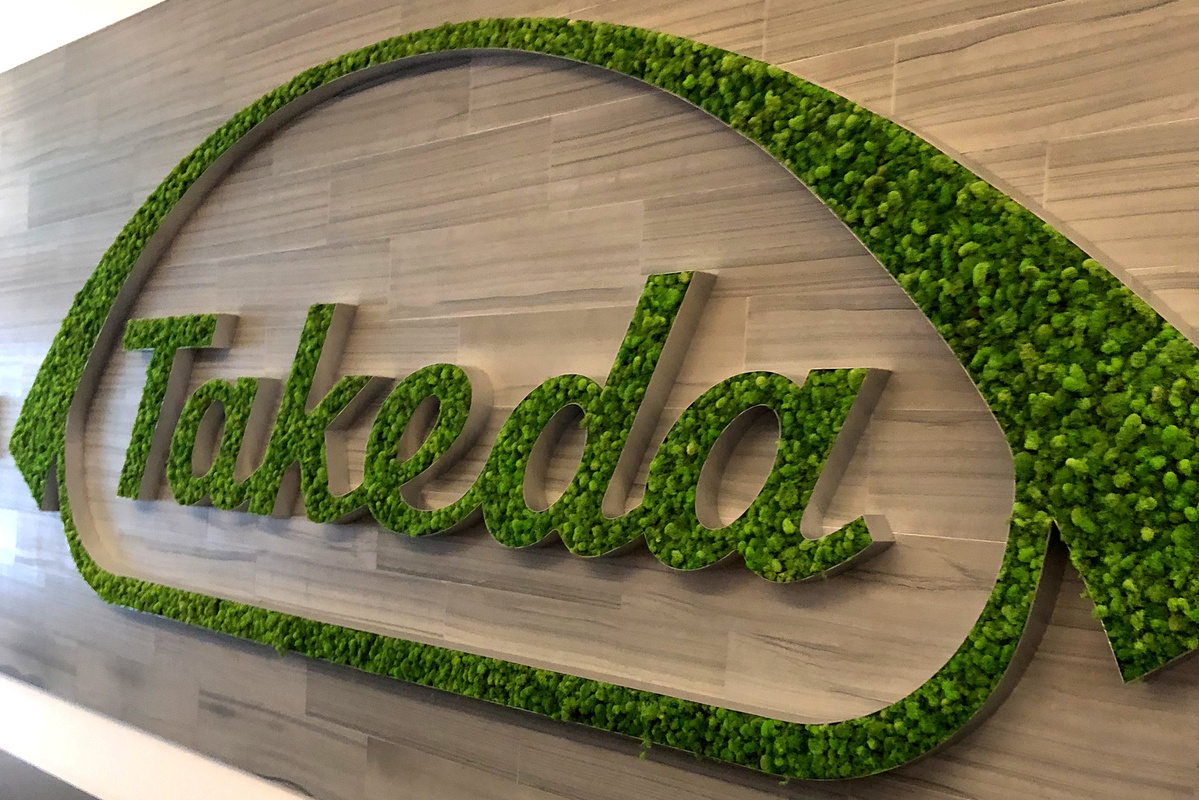 Takeda Pharmaceutical Co Ltd, a Japanese drugmaker, will introduce more than 15 innovative drugs in the Chinese market in the coming five years, company executives said.
Takeda is seeking to further tap into China's healthcare sector and take more advantage of the country's opening-up policies, they said.
Thomas Wozniewski, Takeda's global manufacturing and supply officer, said: "China is an important market. During the past five years, we have seen the government's efforts in the healthcare sector. So, we developed a very strong plan for the China market. We don't have such a plan for any other market in the world.
"We appreciate the government's opening-up policy that has created a friendly environment for multinational corporations. We will make efforts in accelerating innovation. We have a long-term commitment to China."
Sean Shan, president of Takeda China, said that during the COVID-19 epidemic period, the Chinese government has been adhering to multilateralism.
The China International Fair for Trade in Services held in Beijing in September, and the upcoming 3rd China International Import Expo in Shanghai are proof of the country's opening-up determination, he said.
"China stands firm in attracting foreign investment, especially in the healthcare sector. The National Medical Products Administration, the National Healthcare Security Administration, and the National Health Commission have launched various measures to encourage drug innovation and enhance drug accessibility. MNCs enjoy the same favorable policies as Chinese firms. We are confident about the market," he said.
Takeda said it has invested more than 1.5 billion yuan ($220 million) in the past five years in research and development activities, to support its overall business expansion in China. In the future, it will continue to invest in the country.
On Sept 25, Takeda inaugurated a 110 million yuan expansion of its production site in Tianjin. The plant, which was established in 1994, will continue to be the company's key manufacturing facility in China, providing high-quality innovative medicines for related patients nationwide.
The move increases Takeda's support for the government's Healthy China 2030 initiative by strengthening the innovation and production capabilities of the country's healthcare industry.
The plant currently produces medicines for oncology and gastroenterology-two of Takeda's four focused therapeutic areas, the company said.
Takeda is now evaluating the production conditions of its current product portfolio. If allowed to, it will introduce new technology and production lines in Tianjin to manufacture more drugs locally.
"This investment demonstrates the plant will contribute to the upcoming new product launches in this important market. We are very proud to open this state-of-the-art new facility which substantially enhances our supply chain capabilities and elevates them to best-in-class global standards," Wozniewski said.
Agreed Ricardo Marek, president of Takeda's growth and emerging markets operations. "We will make efforts in maximizing our capability to make drugs available across China."
Data from the Ministry of Commerce showed that in the first eight months of this year, foreign direct investment in China reached 619.8 billion yuan, up 2.6 percent year-on-year. In August, the country's FDI grew nearly 19 percent year-on-year to 84 billion yuan, marking the fifth consecutive monthly rise.
Gao Feng, spokesman for the ministry, said China's FDI inflows have bucked the global downtrend on the back of a series of measures to stabilize investment.
In August, the ministry issued a guideline on mechanisms for handling complaints of foreign-invested enterprises, which took effect on Oct 1.
The guideline detailed measures to further optimize the foreign investment business environment, enhance the investment expectations and confidence of foreign enterprises, help China to build a higher-level open economic system, and promote international cooperation and competition.