Top artist sees the light
Share - WeChat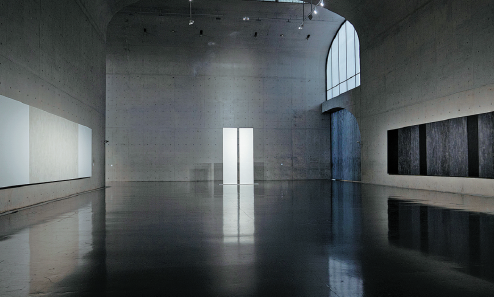 Minimalist artist Mary Corse's first comprehensive solo museum show in Asia kicked off at the Long Museum West Bund in Shanghai on July 2.
The exhibition, which will run until Sept 5, comprising 29 large-scale works, is the artist's most important show following her retrospective exhibition at the Whitney Museum of American Art in 2018.
While the artist, from the United States, curated the showcase herself, she is unable to travel to China for the opening. Liao Hansi, a staff member from the New York-based Pace Gallery, helped her to manage the exhibition arrangements in Shanghai.
During the media preview of the show on July 1, Liao said that light is the key element in Corse's artworks, which explains why the artist named her debut museum exhibition in Asia Painting With Light.
Often consisting of luminous white monochromes, Corse's works "appear too simple and barely artistic at first sight", according to Zhan Hao, an art critic based in Shanghai. For sophisticated audiences with a sound knowledge of the history of modern art and philosophy, however, her work will come across as rich and worthy of a lengthy observation.