Senior Thai diplomat: RCEP to boost trade, development
Share - WeChat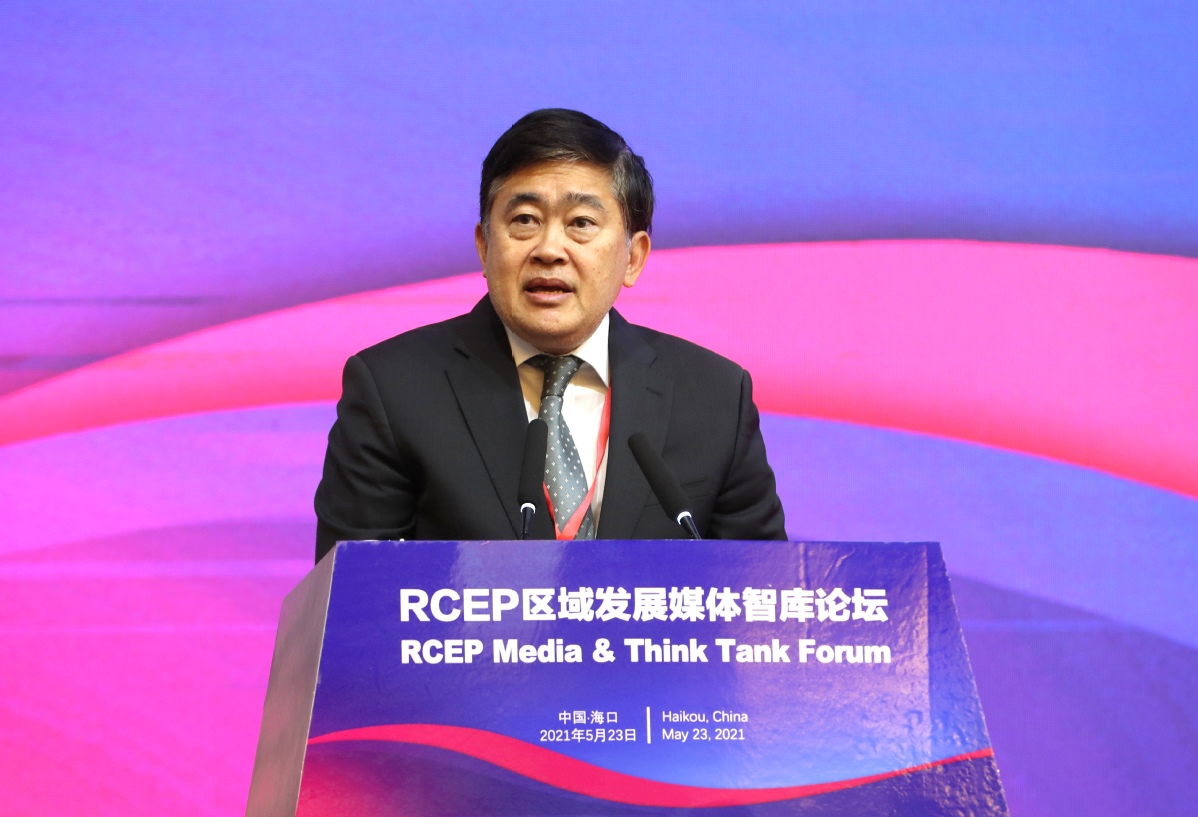 The implementation of the Regional Comprehensive Economic Partnership will be an accelerator for more trade and investment opportunities in the Asia-Pacific region in the coming years, said a senior diplomat from Thailand.
At a forum organized by China Daily and the China Institute for Reform and Development which took place Sunday online as well as offline in Haikou, Hainan province, Arthayudh Srisamoot, Thailand's ambassador to China, said the pact will lay the foundation for more intraregional trade and GDP growth when it comes into force.
"If the public looks at how the free trade agreement between the Association of Southeast Asian Nations and China has boosted economic and trade ties between the two sides, or a free trade deal between China and Australia that has contributed to bilateral trade," he said.
The RCEP will boost even more FTA+1 agreements, between the 15 RCEP countries as well as other countries outside the deal, such as the United Kingdom, Germany, Mongolia and Russia, and perhaps even India, he said.
The RCEP is expected to push up member countries' exports by 10.4 percent between now and 2025 and their foreign investment by 2.6 percent and their GDP by 1.8 percent in the same period, the China Council for the Promotion of International Trade in Beijing has forecast.
The Thai official said that it is fair to say that RCEP will also be relevant to all sectors, not only for businesses, but also for consumers, farmers, bankers and particularly for the future generation.
"With RCEP in force, it will attract more investments from outside the region especially against the backdrop of global pandemic, helping to reduce the impact of COVID-19 pandemic to the economies in the region," he said, stressing that this massive deal will not only be an economic recovery tool against pandemic, but also help to ensure the opening of markets as well as uninterrupted supply chains.
China's foreign trade with the 14 other RCEP members amounted to 10.2 trillion yuan ($1.59 trillion) last year, accounting for 31.7 percent of the total foreign trade during the same period, the General Administration of Customs said.
Thanks to their strong business ties, and complementary goods trade structure, the trade value between China and Thailand surged 37 percent on a yearly basis to $39.48 billion in the first four months of 2021, customs data showed.