Chip shortage crimping output of electronics
Share - WeChat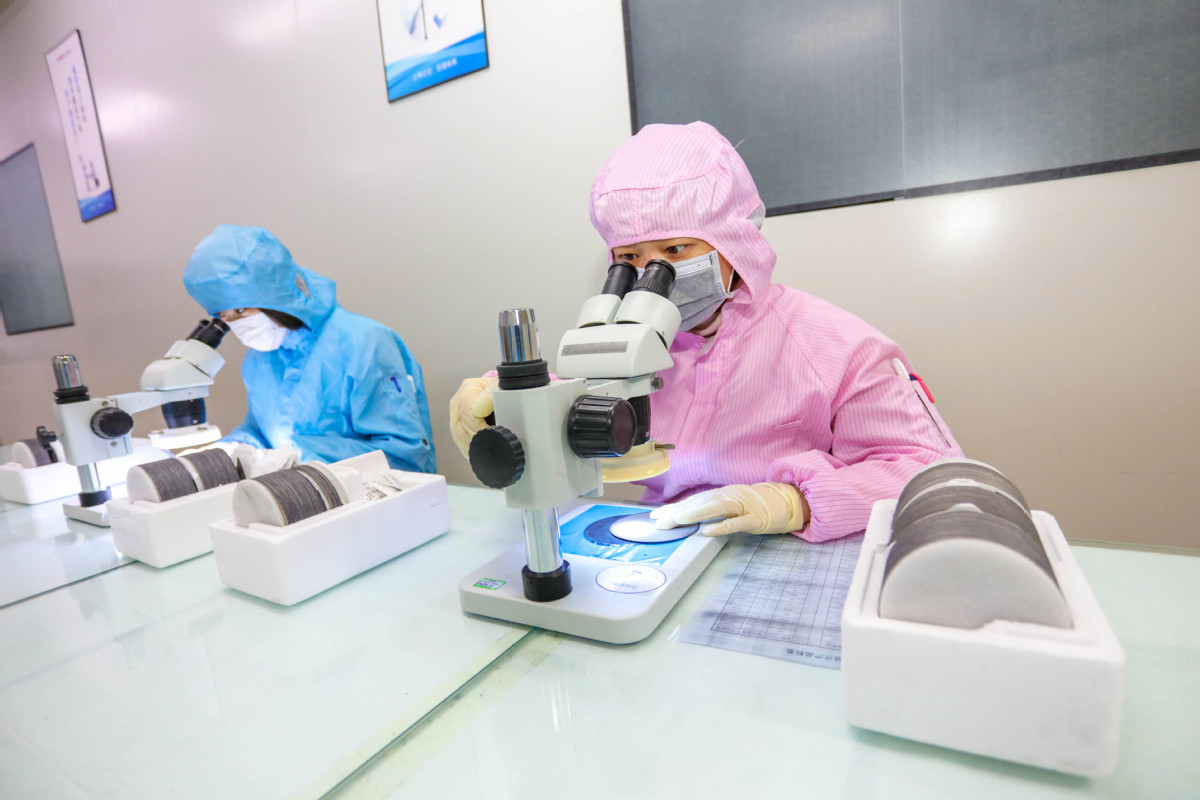 The ongoing global chip shortage is crimping production of certain personal computers, smartphones and automobiles, and semiconductor component prices are rising significantly, experts and company executives said.
More than 20 integrated circuit companies have raised prices of their products and manufacturing services starting April 1, ranging from semiconductor material plants to chip design and manufacturing facilities, according to data compiled by the financial news outlet 21st Century Business Herald.
Many chips are indeed out of stock, and the chip woes will continue for some time. The current price increase for driver integrated circuits, for instance, is about 10-15 percent, 21st Century Business Herald quoted industry insiders as saying.
Chip shortages first emerged in China in late December as a result of the unexpected recovery in the local auto market. But later, with the revival of global consumer electronics such as personal computers and smartphones, these sectors also started to feel the chip shortage pain.
Xu Zhijun, deputy chairman of Huawei Technologies Co, said the US government restrictions on the company have triggered panic and forced Chinese tech companies to stock up semiconductor products.
The panic is also worsening the global chip shortage and affecting the global automotive sector, smartphone, personal computer and other businesses, Xu said.
Li Shaohua, deputy secretary-general of the China Association of Automobile Manufacturers, said domestic automakers have cut production by 5 to 8 percent in January and February this year due to the chip shortage.
"The global chip shortage has hurt many industries, including communication systems and medical equipment. At the same time, the imbalance between supply and demand has caused a sharp rise in the prices of various chips," Li said.
With the supply shortage persisting, several semiconductor giants have ratcheted up efforts to expand production capacity. But it will take time to build new factories and experts expect the chip pain to persist for some time to come.
Li said at the end of March that the supply shortage of auto chips will continue in the next six or even nine months. A new supply and demand balance is likely to start around the third quarter of this year.
Sumit Sadana, executive vice-president and chief business officer at the United States chip giant Micron Technology Inc, said earlier that the company is working hard to secure capacity and ensure continuity in supplies to customers, but a shortage of certain DRAM chips is likely to continue for several years.
DRAM (dynamic random access memory) chips are flash memory chips used in smartphones, personal computers and servers. During the COVID-19 pandemic, digital transformation accelerated and there was a growing demand for DRAM chips.
"A lot of technology trends have dramatically accelerated... Some of the trends that we had expected to occur in two to three years are here in just a year," Sadana said.
According to the senior executive, trends such as e-commerce and remote work have intensified substantially, driving up demand for DRAM chips.
Mario Morales, program vice-president of enabling technologies and semiconductor research at market research company International Data Corp, said earlier that global semiconductor revenue is set to rise as much as 7 percent this year, with 5G deployments and PCs for remote work and learning among the key drivers.