Huawei lines up $1b to develop smart driving technologies
Share - WeChat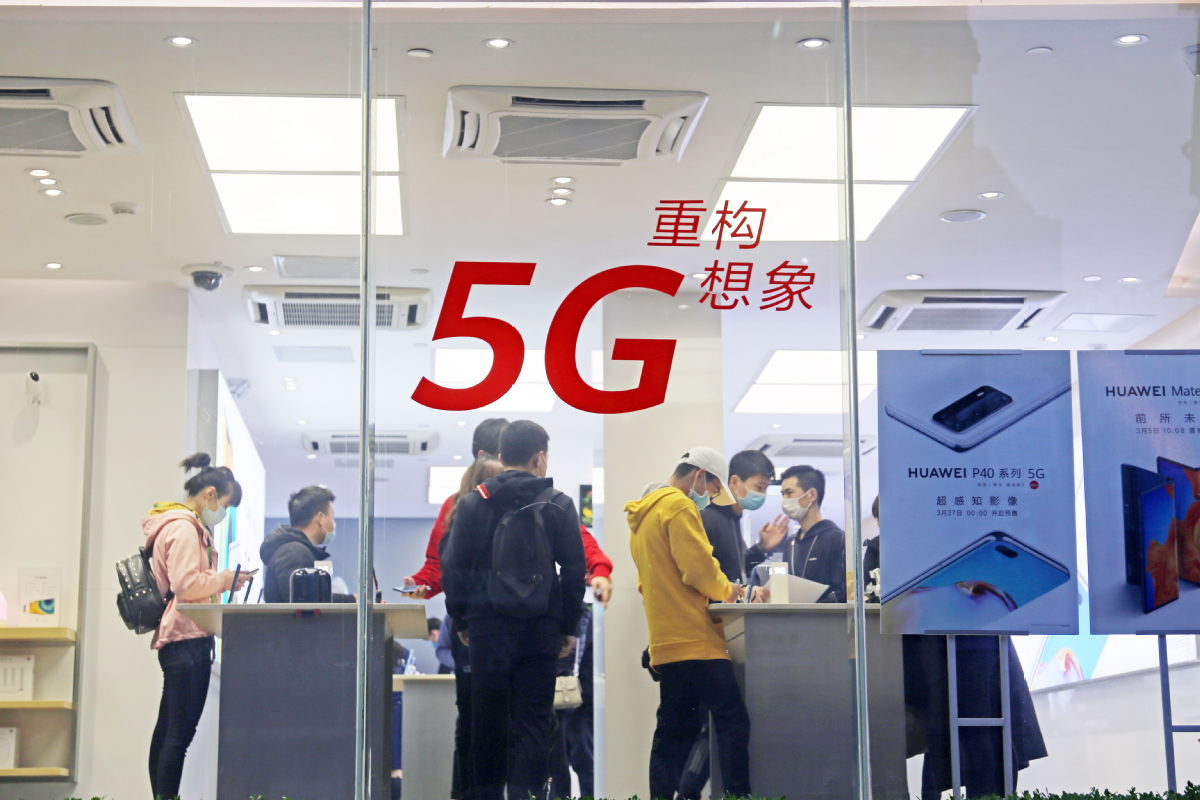 Huawei Technologies Co said on Monday that it will invest $1 billion into the research and development of smart driving technologies this year, including software and intelligent car components, as the Chinese tech giant seeks new growth points for the future amid United States government restrictions.
Xu Zhijun, deputy chairman of Huawei, said the automotive sector will be the most disruptive industry over the next decade and by increasing investment in components for intelligent vehicles, especially autonomous driving technologies, Huawei will be able to help carmakers better embrace connectivity and intelligence.
But the senior executive reiterated that Huawei will not make cars itself, a prudent decision it had made after years of consideration. Though rivals such as Xiaomi Corp have entered the car-making business, Huawei has decided to stay away from manufacturing. Instead the company is determined to develop "a future driver", namely self-driving technologies, for carmakers.
That is the best way to leverage Huawei's strength in information communications technology and help automobile companies make better cars, Xu said.
Huawei, for instance, is now partnering with Beijing-headquartered car manufacturer BAIC Group, to jointly develop cars for the latter's premium electric car brand Arcfox.
The senior executive said the US government restrictions on Huawei are triggering a wave of panic among companies, especially Chinese tech companies, to stock up semiconductor products.
The panic is worsening the global chip shortage and affecting the global automotive sector, smartphones, personal computers and other businesses, Xu said.
According to the senior executive, more efforts will be made to strengthen Huawei's software capabilities, including cloud computing business this year, as the Chinese tech giant aims to optimize business portfolios to boost resilience.
Xu was named the chairman of Huawei's cloud computing business last week. The move came shortly after Yu Chengdong, who once led Huawei's smartphone business from a non-entity to an industry star, became the CEO of Huawei Cloud in January. It also came after Huawei decided to reshuffle its business management team to further cope with current challenges.
Last year, Huawei's cloud computing business grew by 168 percent on a yearly basis, the leader in growth among the group companies. But Huawei Cloud still fell behind market leaders such as Alibaba Cloud, the cloud computing unit of e-commerce giant Alibaba Group.
Xu said Huawei will also invest more in businesses such as optical displays, augmented reality technologies, fiber sensing and other areas that are less reliant on advanced semiconductor manufacturing process techniques.
Roy Lu, director of the Gasgoo Auto Research Institute, said in the past two years smart electric vehicles have been growing rapidly in the Chinese market, and many companies are seeing the vehicle industry as the next big ticket sector, in the hope that in the future cars will become increasingly autonomous and connected.
Cui Dongshu, secretary-general of the China Passenger Car Association, said there is enough room for the development of smart cars in the 5G era. Huawei can offer a slew of technological solutions and services covering both hardware and software, he said.
Today's Top News
Editor's picks
Most Viewed