China's car sales surge 74.9% in March
Share - WeChat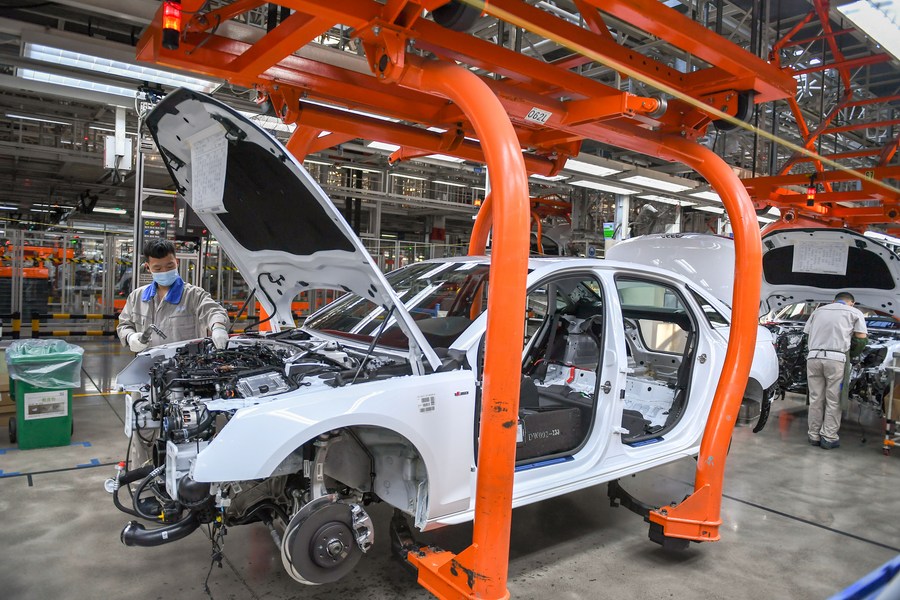 The Chinese auto market posted strong recovery in March, with car sales surging 74.9 percent year-on-year to 2.53 million units, according to a report released by the China Association of Automobile Manufacturers on Friday.
The total car sales volume from January to March was 6.48 million, soaring 75.6 percent on a yearly basis.
Passenger vehicles sales reached 1.87 million last month, an increase of 77.4 percent from a year earlier. Over 5.07 million passenger vehicles have been sold in the first quarter of this year, up 75.1 percent in comparison to the same period last year.
New energy vehicles also showed positive growth in both production and sales, which recorded 216,000 and 226,000 units in March, respectively, both expanding more than twofold over last year.
In the first quarter, NEV sales and production both exceeded 500,000 units. About 533,000 units of NEV were produced, while 515,000 units were sold, increasing 3.2 and 2.8 times, respectively, compared to last year.
However, the car sales and production volume in Q1 this year posted a downward trend from that of 2019, which partly resulted from the chip shortage problem that Chinese auto sector faced, the association mentioned.