Beijing 2022 Winter Olympic torches unveiled
Share - WeChat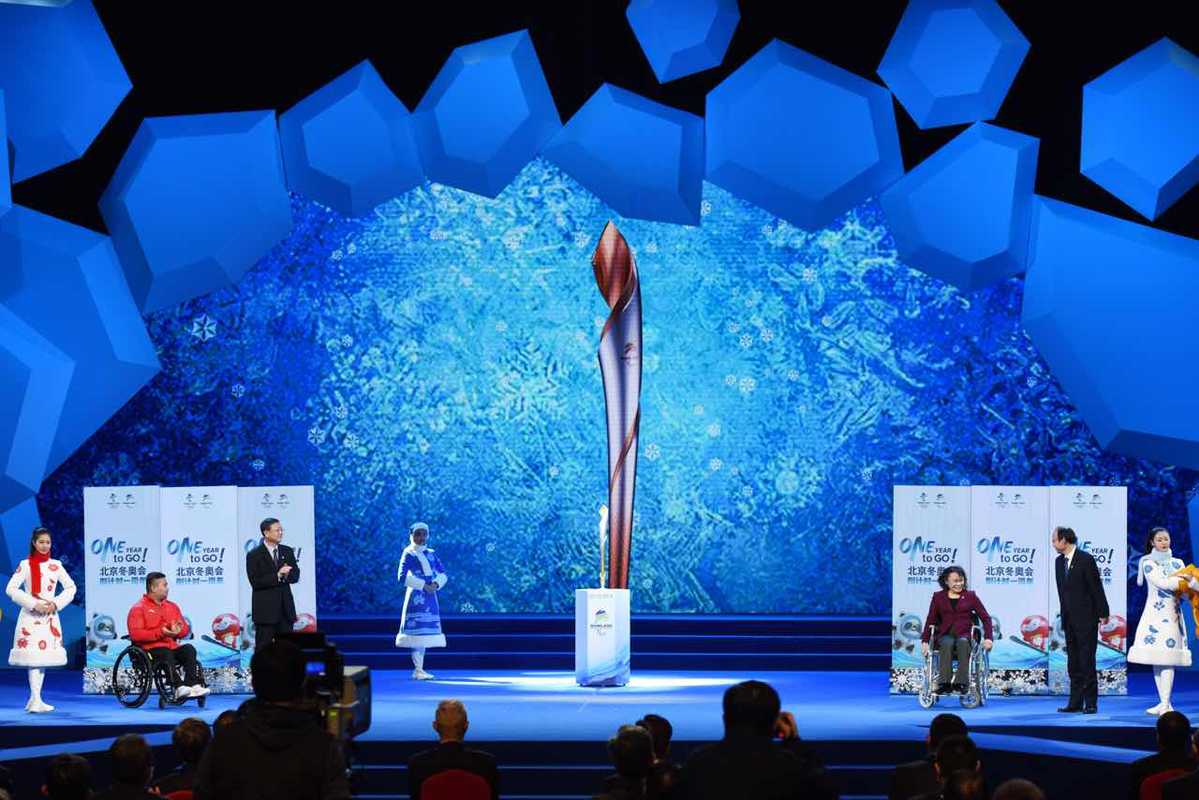 The cloud patterns covering the handle also drew inspiration from the main visual element of the 2008 torch, according to the design team.
"By using the same color combination and by sharing similar artistic elements with the 2008 torch, we aim to extend auspicious greetings to the world as we did at the Summer Games and to showcase Beijing's rich Olympic culture," said Li Jianye, the designer of the torch's appearance, from Alibaba.
Sharing the same structure and patterns, the torch for the 2022 Paralympic Winter Games, which was also unveiled on Thursday, features a gold and silver color scheme. The bottom of the torch is engraved with Beijing 2022 Paralympic Winter Games in Braille.
Another design highlight allows both torches to lock into each other at the top when bearers exchange the flame during the Torch Relay, symbolizing Beijing 2022's vision to promote mutual understanding and respect between different cultures.
The final design was selected from 182 entries in a global competition that started in April 2020 and was approved by the International Olympic Committee's Executive Board on Dec 7.
The combination of Chinese aesthetic value, traditional cultural connotations and advanced technology helped the winning design stand out, according to one of the judges.
"The current design strikes a perfect balance between the expression of the host nation's culture, Olympism and the demonstration of the latest industrial technology," said Lu Xiaobo, a member on the judging panel and dean of the Academy of Arts and Design at Tsinghua University.
Planning for the Torch Relay and selection of torchbearers for the Games are underway, with detailed information to be released in due course, according to the Beijing 2022 organizing committee.