Beijing 2022 Winter Olympic torches unveiled
Share - WeChat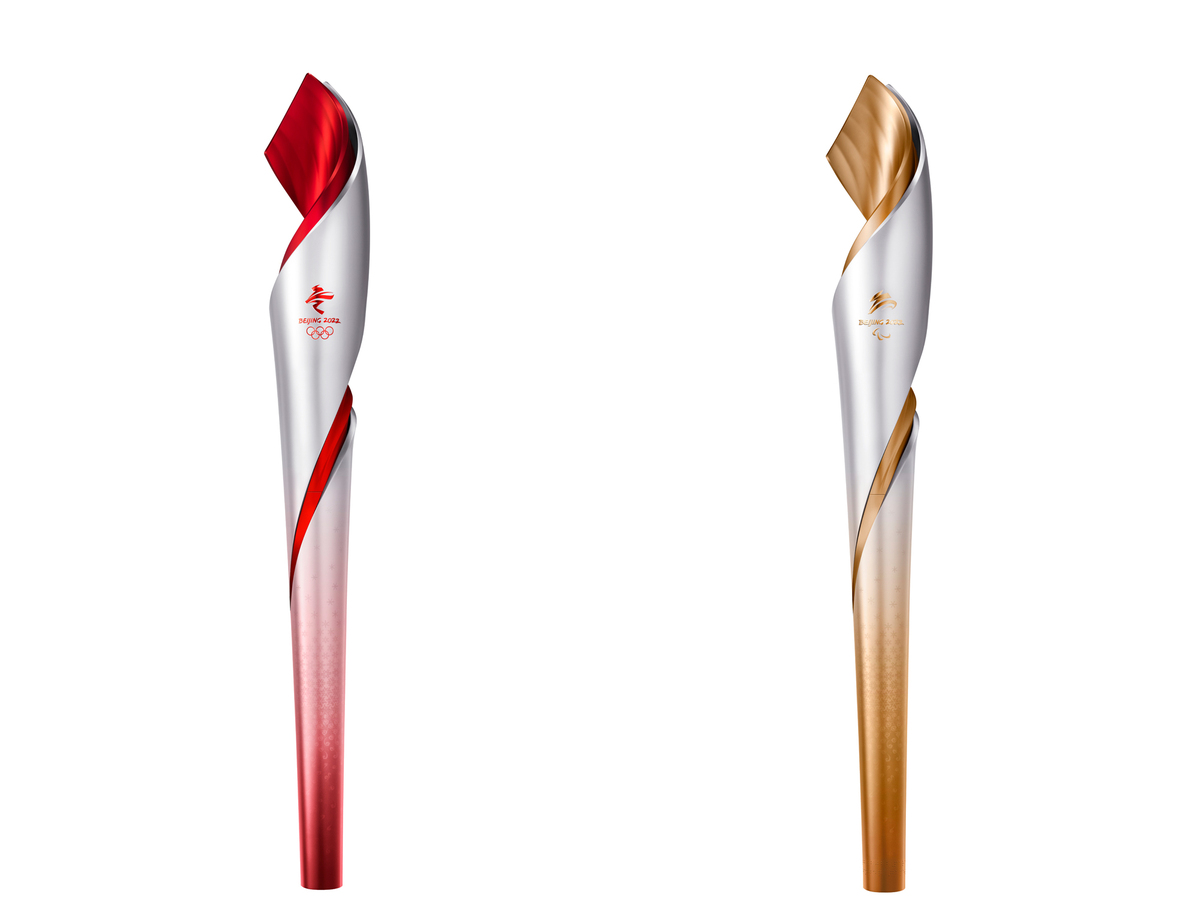 Beijing will light the Olympic flame for a second time with a "flying ribbon" torch, whose ethereal yet dynamic design was unveiled as the symbol of the 2022 Winter Games on Thursday.
The torch made its debut at a ceremony at an iconic Beijing Olympic venue, the National Aquatics Center, on the day marking the start of the one-year countdown to the opening of the Winter Games on Feb 4, 2022.
Developed by a creative team from e-commerce giant Alibaba, the torch spirals upward to create the image of two overlapping, fluttering ribbons. The inner, red ribbon evokes rising flames, to which the silver-plated outer ribbon creates a striking contrast.
The design is meant to convey dynamism and vitality and present a metaphor for fire and ice, in a way that will bring light and warmth to the winter sports gala.
The torch features the Beijing 2022 emblem and the Olympic rings etched on its upper section, with red patterns of clouds painted on the bottom gradually evolving into snowflakes.